WIHM: Spotlight on Tananarive Due


Women in Horror: Spotlight on Tananarive Due
By A.E. Santana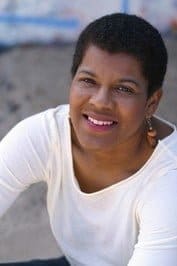 Horror comes in all shapes and sizes, and while a general audience may think of horror as low-brow and gore-fests, fans understand that this genre can also be a way for socially sensitive themes and topics—hidden behind frightening icons such as demons, ghosts, and mass murderers—to be discussed and explored. In these horror tales, the real-life fears bleed through the pages and haunts readers. Tananarive Due, an American award-winning author of horror and fantasy, successfully masters this in her short stories and novels.
            Due's writing is unique to her—an African-American woman born in Tallahassee, Florida and raised by Civil Rights activist parents. She has taught screenwriting, creative writing, and journalism, and teaches in the creative writing MFA program at Antioch University Los Angeles. Due earned her bachelor's degree in journalism from Northwestern University and her master's degree in English Literature, with an emphasis on Nigerian Literature, from the University of Leeds. Her acclaimed non-fiction works are centered on the history of the Civil Rights movement, including personal experiences from her mother. Due also writes horror—horror that presents real-life fears that are entertaining, intelligent, and impactful.
Due was listed as one of the 23 Great Women Horror Writers to Feak You Out This October by Literary Hub, one of 13 of the Most Influential Female Horror Authors of All Time by iHorror, and her collection of short stories, Ghost Summer, was listed in the 13 Great Horror Books Written by Women by Vulture magazine. Due's works showcase horror tales that are sometimes familiar—a ghost story, a haunted house—with a distinctive lens cultivated from her personal experience, especially as a woman of color. Her 2003 novel, The Good House, is an excellent example, and was listed in Unbound World's 21 Best Horror Books by Women.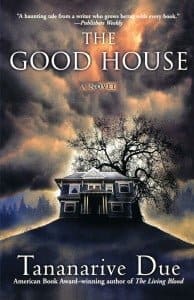 Like most great haunted house stories, the themes of The Good House revolve around more than just a scary building, in this case: family, legacy, community, and skeletons in the closet. In the novel, Angela Toussaint is a Los Angeles lawyer and head of her own Hollywood talent agency. Angela throws herself into her work and marathon training to escape the grief of her teenage son Corey's suicide at her late grandmother's house in Sacajawea, Washington. This house, known as The Good House to locals, is not only where Angela made cherished childhood and adolescent memories, or the place where Corey took his life, but where her grandmother, Marie—a medicine woman and practitioner of voodoo—battled an evil spirit, a baka. Angela travels back to The Good House for closure. There, she must not only come to terms with the death of her son, but also confront the baka that has tainted the land and house.
            In the novel, supernatural scares are associated with the demonic energy surrounding The Good House, yet the characters drive the story forward—their grief, agony, and dread are captivating and chilling. Each character is so devastatingly human, so flawed and alive, that it's terrifying to journey with them into their dark places. Due's understanding of the human condition, her slow-drip reveals, and unexpected twists, keeps readers on their toes and turning pages. Yes, an evil spirit resides in The Good House, but the themes addressing grief, suicide, domestic violence, and the dismantling of a family are the underlying fears that continue to linger. 
            This type of horror is what fans of the genre know to be more than just jump scares and hapless victims. The Good House, and Due's other works, are about people and community dealing with stress and situations outside of their control, and having to own the role they played in creating it. Although all her characters are vibrant and believable, as a woman author of horror, Tananarive Due weaves tales that connect deeply with female understanding and suffering, whether the role be mother, daughter, sister, or lover.
To find out more about Tananarive Due and discover a full list of her works, visit www.tananarivedue.com.
A.E. Santana
A.E. Santana is a Southern California native who writes horror and fantasy. She received her MFA in fiction from University of California, Riverside and her bachelor's degree in mass communications and minor in script writing from California State University, San Bernardino. She taught fine art, theater, and writing at the middle school level. A.E. Santana is a founding playwright for the East Valley Rep Theatre Group and is currently a communications editor for a non-profit organization. She has quite an affinity for cats. A.E. Santana can be found at www.aesantana.com, facebook.com/authoraesantana, and on Instagram and Twitter @foxflur.
About the Author
Latest Posts
The Horror Tree is a resource for horror authors which was created in 2011. The main goal when starting the site was to include all of the latest horror anthologies and publishers that are taking paying submissions. A resource useful for both new and experienced publishers alike looking for an outlet for their written material!