Trembling With Fear 05/30/21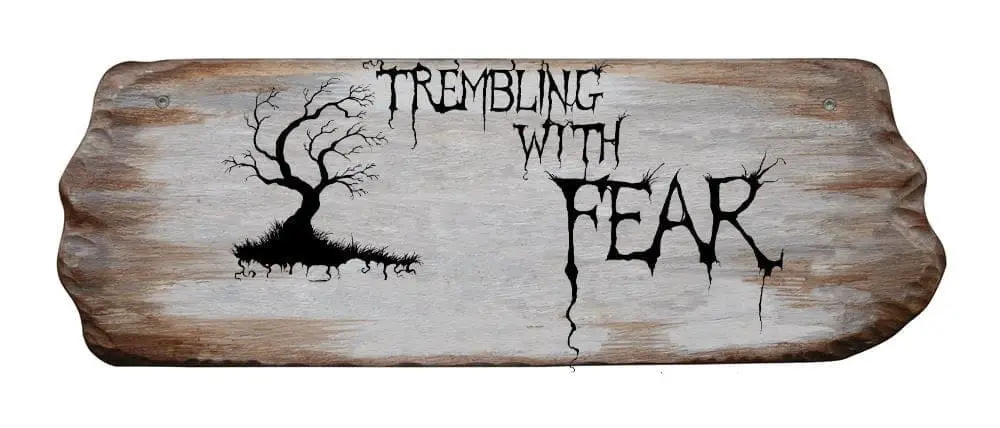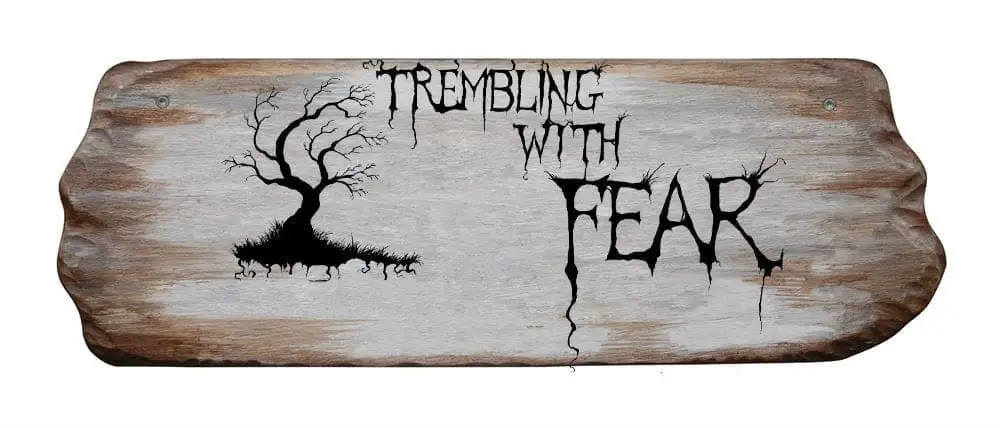 ​Waiting and waiting … still in box land, still waiting for submission news, still waiting for a UK summer, but a baby step last night with the receipt of our house survey. Will we get a completion date by the end of today? Who knows? We are in the Twilight Zone.
Did any of you attend the virtual Stokercon, last weekend? Huge congratulations to all nominees and winners, by the way. I was there and loved listening to so many panels and saying hello to a few people. When this sort of thing goes on, it reminds you that writing is a very real business as opposed to a hobby – a sadly common view shared/expressed by some non-writers. I also attended the Jonathan Maberry 'Writing Across Genres' workshop which was excellent. He shared a link during that time which I'm putting here because he has created a lot of free resources for writers: http://www.jonathanmaberry.com/freestuffforwriters.cfm. He is an example of those who have carved a successful career 'paying it forward', go follow him on social media and read his books! He is someone who has specifically stated he is more than happy to interact and offer advice.
I also took part in an Inkheist podcast with Eric Raglin (of Cursed Morsels podcast), T.C. Parker (Salvation Spring, Saltblood and El Gardener series fame – I will forever plug the latter, terrific thriller trilogy) and Shane D. Keene. It was very much a roundtable chat talking about all sorts of things, the most important being identity and acceptance and being true to yourself. These are three wonderful people, go read their work, listen to their podcasts they deserve all the support. Shane is also a brilliant poet and we briefly touched on a new project with a collaboration between Shane and myself. As a couple of pantsers in life, who knows what will result? But it'll be fun working on it.
On an individual work level, I finally got my new short story folk horror collection, As the Wheel Turns – More Tales from the Weald up for pre-order on Amazon. A lot of new stories and it contains a sneak peek at my novel, The Five Turns of the Wheel, the world in which it is based. It's due for release on Midsummer's Day (UK), 24th June. Also nearing my target of 70,000 words for the Five Turns sequel, Reborn. Currently standing at 62,000, I'm hoping it'll go longer but that's the aim for the moment.
Before we go to the stories, here's my usual weekly reminder to check out the submission guidelines for TWF. Also remember we are currently closed to short stories (unless for one of the Specials) but open to drabbles, unholy trinities and serials.
Trembling with Fear starts this week with A Bag of Soldiers by Eric Fomley. This is a brilliant bit of bleak sci-fi/horror world building. I love it when descriptions and narrative immediately paints a picture and you are 'there'. I am also a bit of a fan of stories which meld technology with humanity and takes it to unimagined consequences. The exploration of technology in this manner serves to make us think about whether just because we can, does that mean we should?
New Sensation by Christina Nordlander is a wicked tale of doing something because the opportunity arises, because you can. Temptation often brings its own horrors. Not sure I'd indulge in this one, though!
Not Ineffable, Just Written In Pencil by Steven Holding contains a lovely tongue-in-cheek reference to our beginnings. Shows where some of us got it from!
Once by Lionel Ray Green does have a trigger warning in that it references rape but I will stress here the story deals with consequences and is from the survivor's perspective. This particular tale repeats the beginning sentence at the end with a minor alteration in punctuation. Check that out and see the punch such a simple change can deliver.
Enjoy our stories and send in yours!
Steph
On the personal side of things. My kiddos are officially on Summer vacation as this is posted so that is going to mean a ton of fun and noise will be filling the house all day long again 😉 I'm not returning to the office until early July so this will be a month of fun to juggle everything but something I'm looking forward to as I always enjoy spending more time with the kiddos (even when it is telling them that Dad's working.) On the writing front, I finally carved time in my schedule to write again and my brand new laptop has gone out on me. So, now I'm playing the warranty game. Ugh.
Speaking of writing, a reprint of one of my stories will soon be out in the wild which had previously never been in print (just online) so I'll be thrilled to share news on that soon.
We have some exciting news as a few new writers have joined the team! You can soon expect to see articles and reviews from B.A. Kockaya and Holley Cornetto. We're all looking forward to them!
Onto the anthology front, we're pretty much done and ready to upload. Expect more news on those as we clean up mistakes that KDP finds in our first attempts on the upcoming anthologies but we SHOULD have something soon!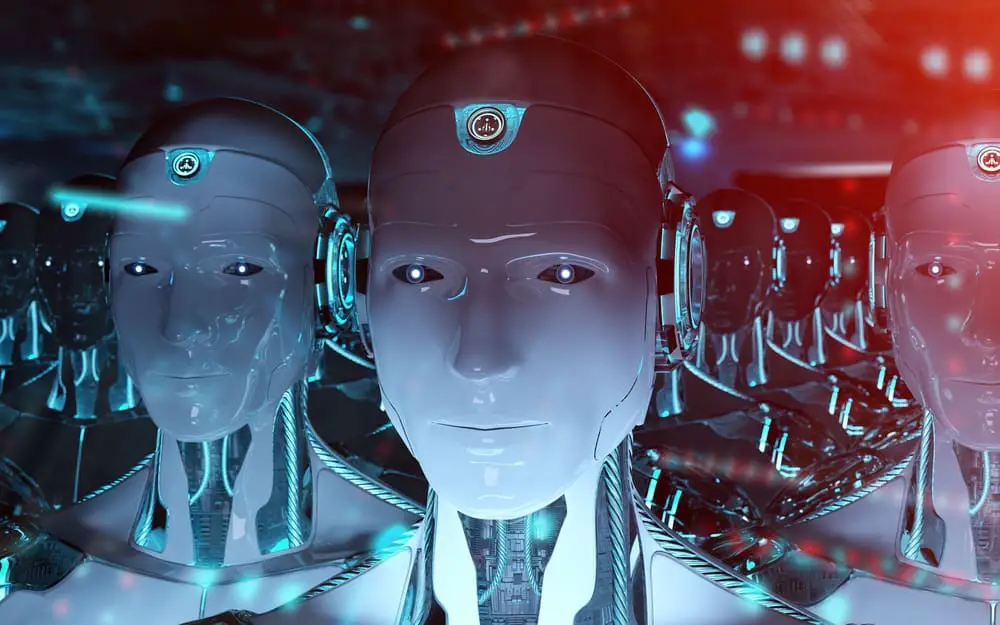 A Bag of Soldiers by Eric Fomley
The battleships in the clouds above me monitor my every move.
I crunch along the sheets of endless ice to reach my fallen brothers. The icy winds of Ghede Prime howl as they blow through the glaciers and try to hold me back.
I see the soldier before I'm standing on the green waypoint in my frosty visor. His body lays at odd angles, his armor shredded from gunfire, face locked in a permanent scream. Blood oozes from his wounds. His head is still intact.
I kneel alongside him and retrieve my drill and microsaw from one of my suit's pockets. Particles of bone and bloody flesh fleck my visor as I drill three holes in a triangle on the frontal lobe of the soldier's skull. I use the microsaw to connect the holes and gently pry the triangle of bone free. Blood and fluid pool and leak from the wound but I can see the silver microchip clamped to the soldier's brain like a spider. I slide the blade of the microsaw underneath and pull the chip free. 
I use my free hand to put my tools away and retrieve the cloth bag tied to my belt. I drop the chip into the bag with the others. Organic bodies are cheap to manufacture. The tiny infrastructures that house a human mind, less so. This soldier, and the others I've collected, will live. They'll be given new bodies and sent to the front lines to fight again. As long as the chip is collected, they'll never die.
I stand, look down at the soldier, and think of our plight, our seemingly eternal service to the Dominion. What life did this one leave behind before they took him? 
I feel the shock at the base of my brain. It's light, a warning, but it rocks my body with a moment of sharp pain as every nerve in my body prickles simultaneously. The Dominion is waiting. I'm taking too long.
I move toward the last waypoint on my visor, the crystal ice shatters and cracks beneath my boots. The small generator in the back of my environmental suit whines as its power core struggles to keep up with the demanding climate, struggles to keep my organs warm and filter the frigid air through my mask at a breathable temperature. How I wish I could take the suit off and let the elements take me. How long would I enjoy death until I was recovered?
The Dominion fights a war of planets. A tireless fight to own them all. But whatever the strategic or monetary value of this ice rock is, I'll never know. But for them, it's enough to lose lives. The crimson pooling out of my brothers paints color on this colorless world. 
The soldier at the last waypoint is dead, his head blown apart, and with it the chip that held his mind. Command must see this through my visor cam because the waypoint clears from my heads up display.
Mission complete.
I pick up my pace as I trudge back to my flyer with the bag of soldiers still in my hand. It will be night soon, the sky is the dark grey of Dominion battleships. At night the hellish conditions on Ghede Prime worsen. My suit would never keep up. 
Just before I reach my flyer, I query the onboard AI assistant to fire up the engines and begin the prelaunch checklist. I order it to drop the boarding ramp. 
My foot catches the lip where the ramp meets the ground. I sprawl forward and catch myself with my free hand, but several of the chips spill out of the bag and bounce off of the ramp onto the ice. 
It's a clumsy move and command rewards my foolishness with a full shock. 
I collapse. 
I can't keep my teeth clamped as the pain ignites every nerve. Pinpricks like a million knives stabbing every part of my body all at once and I'm alive to feel it. I convulse on the ramp and scream until I think my heart will stop. My skin twitches and spasms when the shock is gone. I can't wipe the spittle from my face or visor until I'm back on the ship and can remove my environmental suit. I roll onto my stomach and try to rise as quickly as I can before they decide to give me another. I set about recollecting the chips I dropped.
Except for a few I pretend I don't see.
It's not enough chips to justify them sending another collector. That would be too much of a waste of time and fuel. 
I'll be reprimanded, probably shocked again, and maybe more than once. But the unrecovered chips will be shut off. Those soldiers won't be used again, won't ever have to march to their deaths again.
They're free from living like this.
It's all I can wish, as I board my flyer and launch it to meet the battleship up in the clouds, that one day, someone will do the same for me.
Eric Fomley
Eric Fomley's work has appeared in Daily Science Fiction, Flame Tree, and The Black Library. You can read more of his work on ericfomley.com.


New Sensation
I was the only one who saw the collision's aftermath. The train's conductor couldn't have noticed.
I stood there, because it was my first time seeing a dead body. It was a nearly homogeneous red. At first I thought A deer.
Stepping closer, I smelled it. I saw scraps of denim and fleece lining mixed in among the rest.
A finger.
It was almost intact, just bruised. I touched it, because I would never get the chance again.
Because I would never get the chance again, I raised it to my mouth and pulled off a little strip of flesh.
Christina Nordlander
Christina Nordlander was born 1982 in Sweden, but now lives outside Birmingham in the UK. She has a PhD in Classics and Ancient History. Christina has published approximately ten short stories and other works, several of them in Trembling with Fear. Her most recently published work is "The Blood" in Indiepocalypse issue 16.
Not Ineffable, Just Written In Pencil
Upon leaving the skin and arriving in Heaven, he immediately requested an audience with the Almighty.
Due to unforeseen scheduling, a designated representative was sent to answer queries. 
"All things considered; could you confirm that the architect does indeed possess a plan?"
The angel nodded.
"Yessss… Although it's very much… a rough first draft."
Perplexed, his questions continued.
"Without ruffling any feathers, is it possible to peruse said blueprint?"
Sighing, the seraph slipped him a battered packet of cigarettes.
Flipping the pack, he noticed a simple charcoal inscription written upon its back.
"SET THEM OFF… THEN HOPE FOR THE BEST."
Steven Holding
Steven Holding lives with his family in the United Kingdom. Most recently his work has appeared in the collections OCEANS and ANCIENTS from Black Hare Press and the TWF anthologies TREMBLING WITH FEAR YEAR 3 and MORE TALES FROM THE TREE VOLUME 2. You can follow his work at www.stevenholding.co.uk
Once
He raped me once.
I cried and asked him why.
"You know you liked it," he said, smiling smugly at his reflection in the mirror.
Four days later, the opportunity presented itself.
He was drunk, and I pushed hard.
The police arrived, and when the officer returned from the basement, he explained what happened.
"Your husband was intoxicated and fell down the steps," the officer said. "He broke his neck. I'm sorry for your loss."
I let my tears of joy fall shamelessly on his shoulder.
No one can tell the happy from the sad anyway.
He raped me. Once.
Lionel Ray Green
Lionel Ray Green is a horror and fantasy writer, an award-winning newspaper journalist, and a U.S. Army gulf war veteran living in Alabama. He ironically loves Bigfoot and hobbits and believes Babe is the greatest movie ever made. Visit lionelraygreen.com if you want to read more of his work.
About the Author
Latest Posts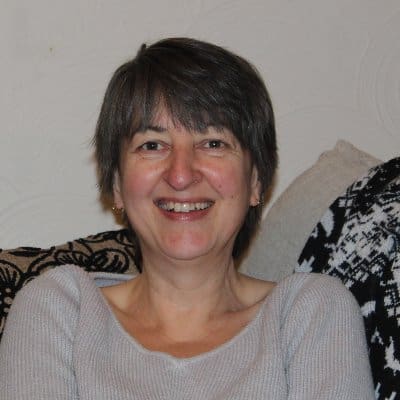 Stephanie Ellis writes dark speculative prose and poetry and has been published in a variety of magazines and anthologies. Her longer work includes the folk horror novels, The Five Turns of the Wheel, Reborn, and The Woodcutter, and the novellas, Bottled and Paused (all via Brigids Gate Press). Her dark poetry has been published in her collections Lilith Rising (co-authored with Shane Douglas Keene), Foundlings (co-authored with Cindy O'Quinn) and Metallurgy, as well as the HWA Poetry Showcase Volumes VI, VII, VIII, and IX and Black Spot Books Under Her Skin. She can be found supporting indie authors at HorrorTree.com via the weekly Indie Bookshelf Releases. She can be found at https://stephanieellis.org and on Blue Sky as stephellis.bsky.social.