The Horror Tree Presents: Author Interview: Jaidis Shaw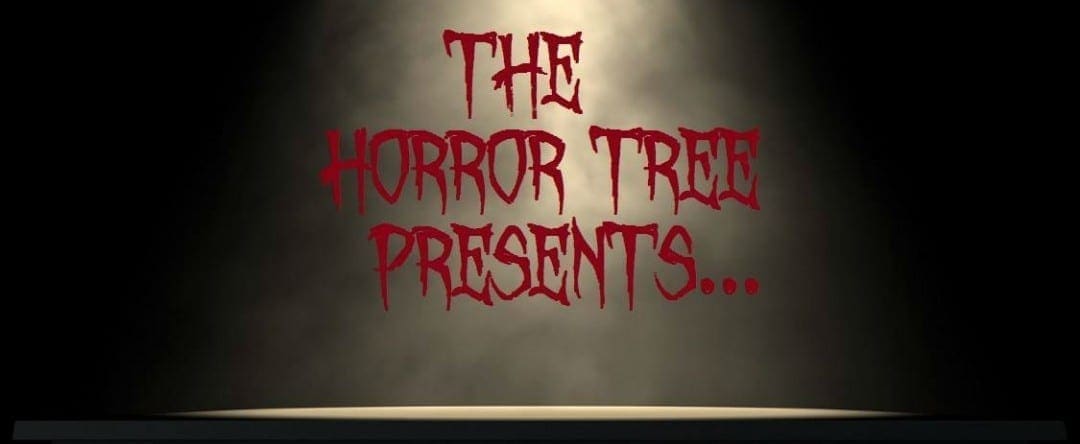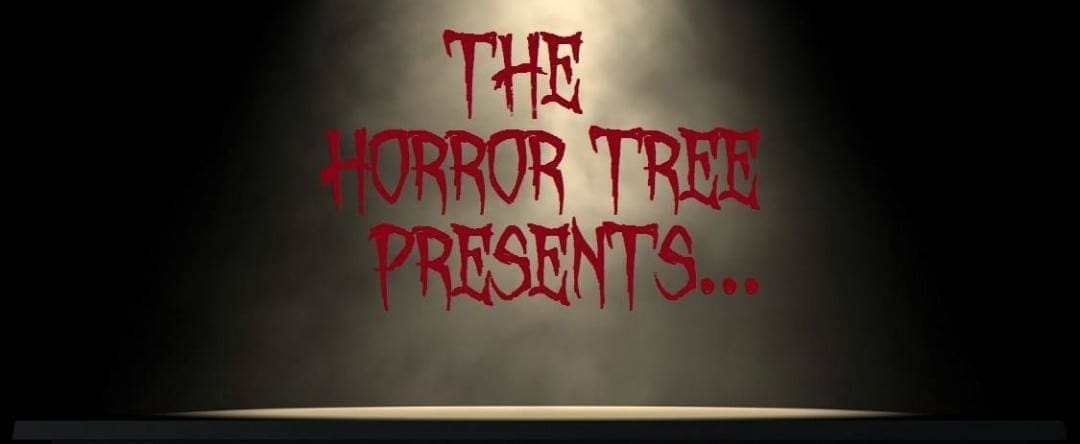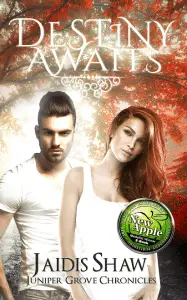 Liz – Tell us a little bit about yourself and your part of the world?
Jaidis – I was born in California but moved when I was just a few months old. I've spent time growing up in various states including Michigan, Indiana, and South Carolina where I still reside. I have a wonderful husband, two beautiful daughters, and will be welcoming my third child this fall.
I began writing at an early age but didn't really try making anything from it until high school. It wasn't until several years later that I went ahead and pushed the publish button.
Liz – What are your preferred genres to write?
Jaidis – I love writing stories with paranormal elements. It is a great genre because there are endless possibilities. Most of my stories also fall under the horror category because I feel having that darkness helps to balance the light.
Liz – Which authors/books have inspired you?
Jaidis – I grew up reading many books but the Earth's Children series by Jean M. Auel was always one of my favorites. If you haven't read The Clan of the Cave Bear, which is book one, I highly recommend it!
Liz – Do your local surrounds influence/inspire your writing?
Jaidis – The only thing about my local surroundings that really influences me is the solidarity of being in a small town out in the country. The town I created in my first book, Destiny Awaits, takes place in a small town. I haven't spent time in large cities so it would be hard for me to write a book that takes place in one.
Liz – As a busy mum, how & when do you find the time to write?
Jaidis – It's so hard to find time! I know authors are always saying that you need to make a schedule and set aside to write but when you do have children, a business to run, and want to write it can be exhausting. I'm at a point now where when I do have free time to write I'd rather take a nap. I have to work really hard to force myself to close down the internet and just write.
Liz – Do you have a process you need to go through in order to write?
Jaidis – I don't really have a specific process I go through. It's usually while I'm sitting in the car line while waiting for my oldest daughter to get out of school. When I can sit at my computer to write, I stick to the basics: have a cold drink nearby, music playing on Pandora, and all social media windows closed. If I keep anything open on my computer, I get distracted.
Liz – Yes, social media is certainly a big distraction for me, also! Tell us about your novel, "Destiny Awaits"?
Jaidis – Destiny Awaits is a YA paranormal romance that tells the story of Alayna Scott. After losing both of her parents in a tragic accident, she decides that she needs to move in order to move on with her life. She ends up in the small town of Juniper Grove and things quickly change for her when she is bitten by a vampire. Her neighbor, a shapeshifter, saves her life but it is forever changed as she struggles to understand the supernatural world and what powers may be brewing within her.
Liz – Destiny Awaits won an award – tell us about the award. How did you feel when you found out?
Jaidis – It did! It was selected as the "Solo Medalist" in the 2016 New Apple Summer E-Book Awards for YA Romance. Last week it won another award. This time around it was selected as the "Official Selection" in the 2016 New Apple Annual Book Awards for Excellence in Independent Publishing! I couldn't be more excited that it has one not one but two awards! Having my book selected out of thousands of entries by a panel of judges has given me a confidence boost like nothing before.
Liz –  That's wonderful! Congratulations! Do you have any other solo projects in the works?
Jaidis – I have already started on the second book in the Juniper Grove Chronicles. Each book is standalone so book two tells the story of a secondary character that readers met in Destiny Awaits.
I also have a paranormal thriller started that I'm super excited about!
Liz –  Sounds intriguing! What is your ultimate goal as an author?
Jaidis – My ultimate goal as an author is to provide a brief escape from reality for anyone who needs it. If I can allow someone time to enjoy a story without having to worry about their troubles in life, I've accomplished my goal.
Liz – You're the creator and editor of the successful 'Lurking' anthologies – what was the inspiration for the series?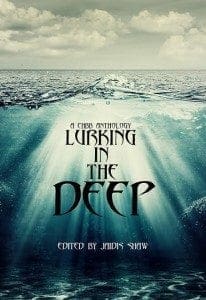 Jaidis – The Lurking anthologies was an idea that I pitched to my publisher in the hopes that I could help authors share more stories with readers. Each book follows a theme and they have been really fun to put together.
The first book, Lurking in the Deep, are all stories about the creatures and horrors that live below the sea. I've always been fascinated with the ocean because we are always discovering new life forms and so there could be anything down there.
The second book, Lurking in the Shadows, is all about creatures or the fear that people have about the dark. It's a bit darker than the first book but I love it!
The third book, Lurking in the Mind, will be released on April 4th and revolves around the horrors in the mind. It covers some more sensitive topics such as depression, multiple personalities, suicide, and more.
Liz – How have you found the process of selecting and declining submissions?
Jaidis – Sending rejections letters out to authors is the hardest part of the process. I don't want to be viewed as the bad guy because authors work so hard on their stories but sometimes a story just doesn't fit well with the theme and so it has to be let go.
Liz – Tell us about your own work that feature in the anthologies. Do you have a favourite?
Jaidis – I don't know if I could pick a favorite. My story in Lurking in the Deep is titled "The Reluctant Seamstress" and the main character is the outcast of her underwater community. She is struggling to figure out why she is treated differently and would do anything to escape her captivity, even if that means sacrificing a part of herself.
The story I have in Lurking in the Shadows is a little darker (pun intended). It's called "The House on Juniper Lane" and involves a crazy family tradition where the men in the family lure women out into the woods to kill them. The main female lead finds herself in that situation and isn't afraid to fight back. It does have a surprise ending that I loved creating!
Liz – How have you found working with so many authors at once?
Jaidis – Working with several authors at once can be a little overwhelming but I enjoy it. They all have their own styles and ideas and it is nice to see a group working together to accomplish a common goal.
Liz – Do you have plans for any future releases in the 'Lurking' series?
Jaidis – There is another one that was scheduled, Lurking in the Woods, but it is on pause for right now. I've already received a couple of submissions for it so I may move forward with it if my schedule allows. I'm trying really hard this year to focus on my own writing since most of last year was dedicated to anthologies.
Liz – Are there plans for a new anthology series?
Jaidis – I've been wanting to release my own anthology for a long time now. I have it all planned out but just haven't had the time to write it. I've also toyed with the idea of pitching another series idea to my publisher that I think could be fun. We'll see what happens!
Liz – You're also an advocate for supporting indie authors – where does this passion come from?
Jaidis – I remember how hard it was when I was first starting out. I hadn't made a name for myself and nobody wanted to take a chance on someone they didn't know. I think a lot of indie authors face similar hurdles, whether it is that they don't know where to start or can't find anyone willing to help them. Even with a publisher backing you it can be hard so I think it is important for authors to be there for each other and help if they can.
Liz – You're the founder of 'Juniper Grove Book Solutions' – what led you to form the company, and what did you want to achieve? How would you like to see the company grow?
Jaidis – Back in 2010 I was working at a company that organized virtual books tours for authors. When that company closed, I still had the desire to help authors and that's when JGBS was created.
I would love to see JGBS grow because I feel as though my team and I offer high quality services that gain books exposure while being affordable.
Liz – Tell us about the Juniper Grove Review Library.
Jaidis – The JGBS Review Library is a program I started to help authors gain reviews. They can submit their book for a small listing fee and then we advertise their book to readers and our team of reviewers. A reader can request a free ebook copy, which we send directly to their Kindle for extra security, in exchange for an honest review posted to sites like Amazon, Goodreads, etc.
Liz – Do you have any advice for those wanting to become a writer?
Jaidis – If you want to become a writer, work hard and make it happen. Don't let your fears or insecurities prevent you from achieving your dreams. Also, don't be afraid to ask for help. You may feel alone or like it is hopeless, but that's just because you haven't found the right support system.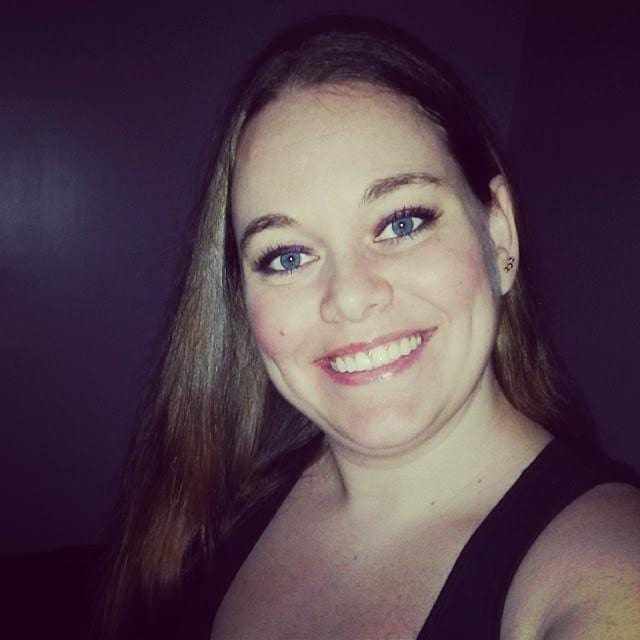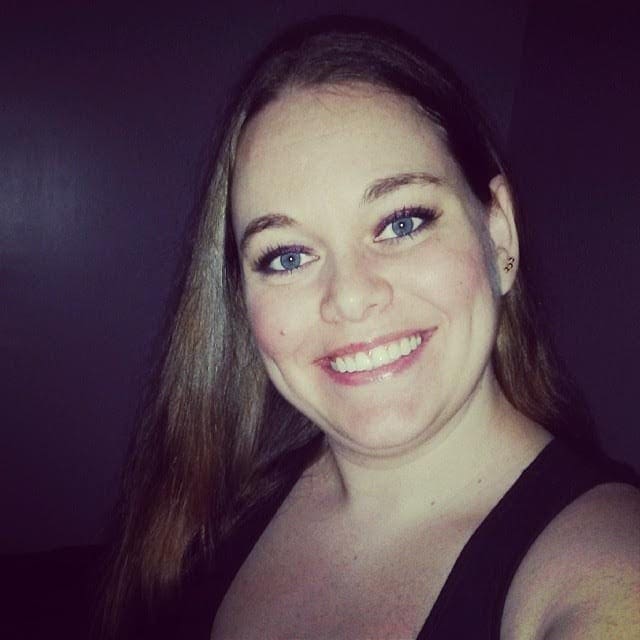 Jaidis Shaw
Author
Jaidis Shaw currently resides in South Carolina with her husband and two beautiful daughters. With a passion for reading, Jaidis can always be found surrounded by books and dreaming of new stories. She enjoys challenging herself by writing in different genres and currently has several projects in the works.
Jaidis also owns and operates Juniper Grove Book Solutions, voted #1 Best Promotional Firm, Site, or Resource in the 2015 Preditors & Editors Readers' Poll.
One of her main goals in life is to encourage her daughters to let their imaginations run wild.
Instagram: https://www.instagram.com/jaidisshaw/
Website: http://junipergrove.net/
Newsletter: http://www.junipergrove.net/newsletter
JGBS Facebook: https://www.facebook.com/JuniperGroveBookSolutions/
JGBS Twitter: https://twitter.com/JGBookSolutions
JGBS Website: http://junipergrovebooksolutions.com/
Support Authors & Books Facebook Group: https://www.facebook.com/groups/719861838110994/
JGBS Review Library Facebook Group: https://www.facebook.com/groups/JGBSReviewLibrary
Publications:
"The House on Juniper Lane" – featured in Lurking in the Shadows (2016)
"The Reluctant Seamstress" – featured in Lurking in the Deep (2015)
Destiny Awaits – published by CHBB Publishing (2014)
"Blind Justice" – featured in Wicked Bag of Suspense Tales (2012)
"The Tower" – featured in Twisted Fairy Tales Volume II (2011)
Destiny Awaits Book Awards:
Readers' Favorite Book Award Finalist
"Solo Medalist" for Young Adult Romance in the 2016 New Apple Summer E-Book Awards
"Official Selection" for Young Adult Romance in the 2016 New Apple Annual Book Awards for Excellence in Independent Publishing
About the Author
Latest Posts
Liz Butcher resides in Brisbane, Australia, with her husband, daughter, and two cats, Pandora and Zeus. While writing is her passion, her numerous interests include psychology, history, astronomy, the paranormal, mythology, reading, art, and music – all which help fuel her imagination. She also loves being out in nature, especially amongst the trees or near the water. Liz has published a number of short stories in anthologies and currently has a multitude of projects in the works including her upcoming novel, 'Fates Revenge'.