Taking Submissions: The Icarus Writing Collective Issue 1
Deadline: October 15th, 2022
Payment: $5
Theme: The Sun
The Icarus Writing Collective, a mythic magazine, was founded in 2022 by Elizabeth Zarb and Kyle Ross. The two met as undergraduates at Emerson College in 2017, finding a combined interest in classic literature and mythology. After a flash fiction workshop course in their senior year, both Elizabeth and Kyle fell in love with the short form and took that passion one step further to establish this collective.
In contrast to the Icarus myth, this magazine encourages writers to go beyond their limits and get close to the sun. While hubris can be a downfall, The Icarus Writing Collective strives to create a community where there's a balance between hubris and humility— together, we're able to make something beautiful.
We call ourselves a "collective" because we aim to create a space where lovers of antiquity can dabble, experiment, and work together to form a new canon of stories, not just the ones picked up by the big publishers.
Despite the Greek influences on the aesthetics of the zine, we heavily encourage writers to adapt from their own cultures and favorite mythologies. There is no limit to the stories that can be retold. Writers from diverse backgrounds are strongly encouraged to submit.
Issue 01: "The Sun"
WRITING SUBMISSIONS OPEN: 08/15 to 10/15
The Icarus Writing Collective currently uses Google Forms to collect submissions! Anything submitted through email will not be considered.
We accept simultaneous submissions, as long as you notify us that your piece has been accepted elsewhere. Unfortunately, we are unable to accept previously published works.

You're welcome to submit once to each category.

We are able to award writers a $5 honorarium, paid through Venmo or PayPal.

Writers retain all rights to their work after publication. The magazine acquires first serial rights including print and electronic, after that, rights belong to the author. If you decide to publish your work in a larger collection, we just ask that you credit us for first publication.

Please include any content or/and trigger warnings in the form.

It's not required to have your contact information in the document, but doing so won't disqualify you from publication if your piece is selected.

If you feel your writing doesn't fall strictly into short fiction or flash fiction (such as a hybrid form like autofiction for example), you're welcome to submit to the category that fits the word count and explain what it is and why.
Please look at our categories below for the specific guidelines per each form.
Word Count: 1000-5000
Please submit only one piece per submission period.

Double-spaced preferred, but not mandatory.
.docx and .doc uploads only.

Please include on the form how your story connects to our theme and magazine briefly.
Word Count: Under 1000
You're allowed to submit up to 3 different flash fiction pieces per submission period.

Please include them in the same document file, each on a separate page with its title.
.docx and .doc uploads only.

Please note in the form how your story connects to our theme and magazine briefly. (If submitting multiple, please explain for each.)
Our art submissions will be opening at a later date. Stay tuned!
Via: The Icarus Writing Collective.
About the Author
Latest Posts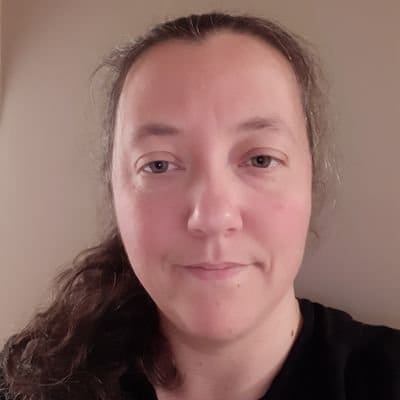 Melody lives in Ontario, Canada and writes short, dark fiction. She has been published in several anthologies and online publications. In university, she studied Ancient Greek and Roman Studies and often infuses her work with elements of Greek mythology. She also loves reading, embroidery, and martial arts.
Facebook: @melodyemcintyre.
Twitter: @evamarie41.
homepage: www.melodyemcintyre.blogspot.com