Taking Submissions: New Gothic Review #4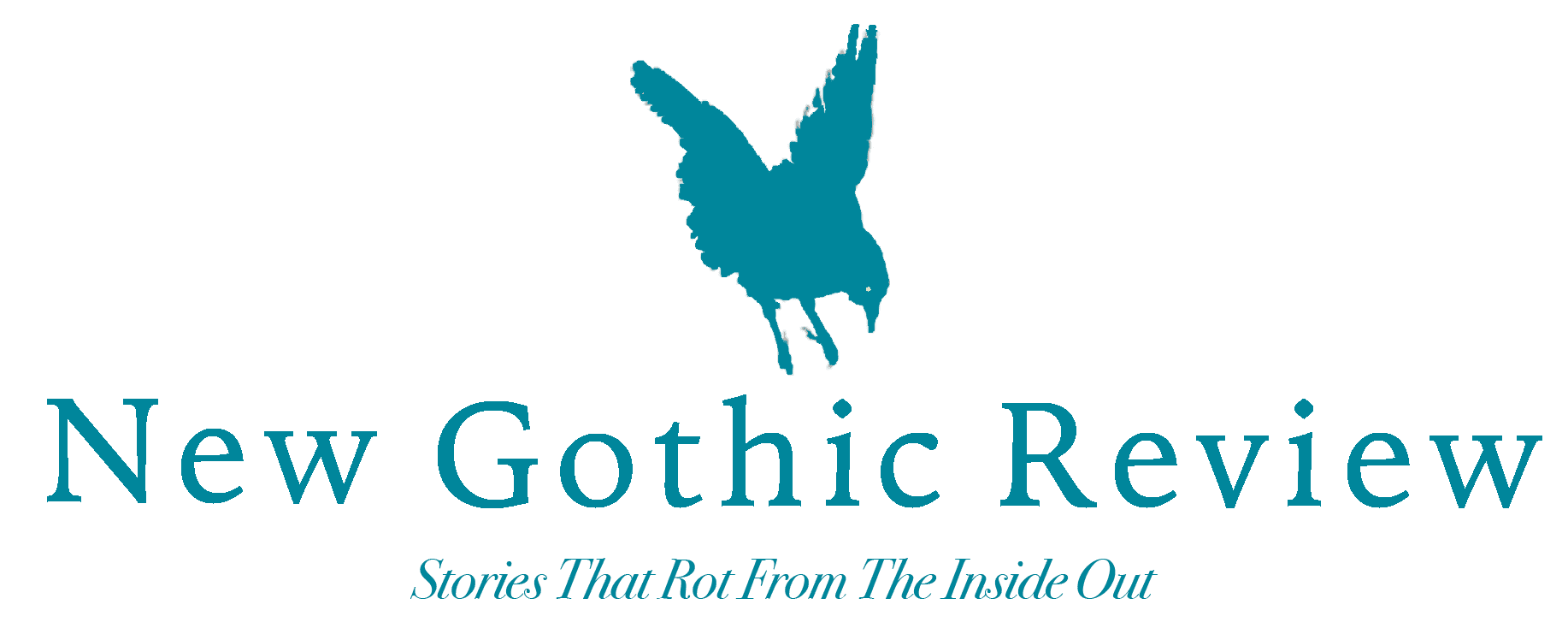 Deadline: August 31st, 2021
Payment: $50
Theme: Gothic fiction for the 21st century
Submissions will be open twice a year.
Jan 1 – March 1
July 1 – August 31
These dates are always subject to change. Check on our social media pages for any updates.
–
What we're looking for:
We're looking for previously unpublished short stories that reimagine Gothic fiction for the 21st century. We want stories that are beautifully written, heavily atmospheric, and psychologically chilling. Also:

Stories with Weird Fiction and Folk Horror elements are strongly welcome.
You can't have Gothic without a little bit of terror & horror… that being said, we are not a horror fiction magazine.
We want stories that are: sticky, humid, moldy, decaying, soggy, electric, glowing, overripe, etc.
Our previously published works will provide the best indication of what we are looking for. Past and current issues are available for free. Other authors who match are vibe are: Daisy Johnson, Samanta Schweblin, Yoko Ogawa, Andrew Michael Hurley, Jeff VanderMeer, Mariana Enriquez.
What we're not looking for:
Stories that contain gruesome violence, gore, cannibalism, animal abuse, or explicit sexual content.
Stories written in Victorian Era prose.
Fantasy.
Stories with strong Science Fiction elements
Guidelines:
Word count: 1,500 – 5,000 words
Payment: We currently pay a flat $50 for stories (paid within 30 days of acceptance).
Rights: Authors retain all the rights to their work. We ask for non-exclusive rights, meaning you are free to take your work elsewhere even after we publish it.
How to submit: 
Please submit your work to 

[email protected]

, using the subject line (Submission:[last name])
In the body of the email please include a brief 1-3 sentence bio. Your story should always be an attachment—never in the body itself.
Please, only submit one work at a time. Simultaneous submissions are accepted, but please let us know if your work is accepted elsewhere ASAP.
Timing: We do respond to all submissions as quickly as we are able. Please allow at least six weeks before following up.
Expedited Response: Some of our Patreon tiers come with submission-related benefits. Bronte patrons will receive expedited response times (two weeks max). Simply let us know of your Patreon status in your email. Please note: Patreon status will not have any influence on our decision-making. 
Feedback On Submissions: Should you wish to have overview feedback on your submission, you can submit an $8 donation via Ko-Fi. Please make the payment before submitting, and let us know in your email. Feedback will be in the body of our response email only.
Patreon patrons in our Stoker tier can also receive feedback on their submissions OR an expediated response time.
FAQs
Are your word counts firm?
Yes and no. We allow a buffer of roughly 500 words on either side. However, if your story goes into this buffer, it will be held to an even higher standard.
Must stories have a modern setting?
When we say "Gothic stories for the 21st Century" we simply mean that we're looking for stories that embrace the Gothic with a modern sensibility. However, a piece with a Victorian setting is less likely to be accepted.
Can I submit a chapter from a longer work?
Yes, in theory. It must stand completely on its own with no additional context.
Do you accept poetry or non-fiction?
No. Currently, we only publish short fiction.
Via: New Gothic Review.
About the Author
Latest Posts
Stuart Conover is a father, husband, published author, blogger, geek, entrepreneur, horror fanatic, and runs a few websites including Horror Tree!