Disclosure:
Our reviews may contain affiliate links. If you purchase something through the links in this article we may receive a small commission or referral fee. This happens without any additional cost to you.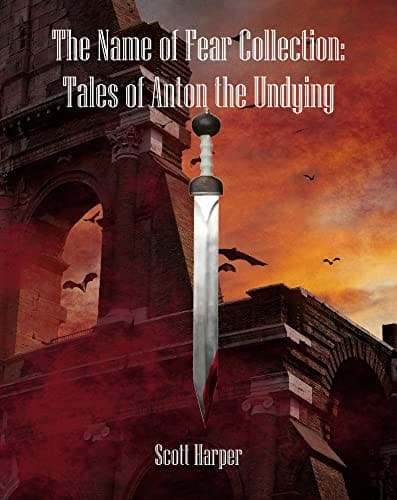 Title: The Name of Fear Collection Tales of Anton the Undying
Author: Scott Harper
Publisher: Input/Output Enterprises
Genre: Occult
Release Date: 11th March, 2022
Synopsis: Rome may have fallen, but its greatest hero still fights to keep the supernatural world in check.
Once a powerful gladiator, Anton is now a vampire enforcer tasked with eliminating creatures that expose the secret supernatural society hidden within our world. But not all monsters are willing to lay low—some passionately yearn for a return to the good old days when they fed openly and dominated humanity. These diehards will go to any lengths to achieve their goal, even if it means destroying Anton. But Anton guards a terrible ancient secret, and those foolish enough to challenge him soon discover there are things even monsters fear.