Disclosure:
Our reviews may contain affiliate links. If you purchase something through the links in this article we may receive a small commission or referral fee. This happens without any additional cost to you.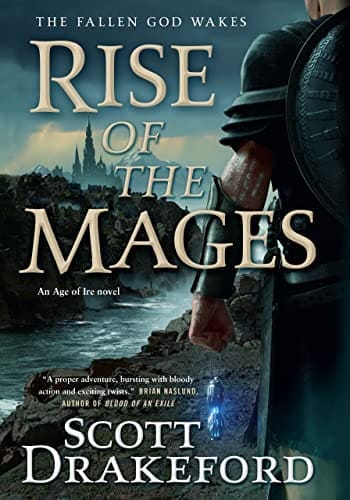 Title: Rise of the Mages
Author: Scott Harper
Publisher:  Tor Books
Genre: Fantasy
Release Date: 8th, February, 2023
Synopsis:Scott Drakeford's epic fantasy debut, Rise of the Mages combines gripping, personal vengeance with compelling characters for an action packed first book in a trilogy.
Emrael Ire wants nothing more than to test to be a weapons master. His final exam will be a bloody insurrection, staged by corrupt nobles and priests, that enslaves his brother.
With the aid of his War Master tutor, herself an undercover mage, Emrael discovers his own latent and powerful talents.
To rescue his brother, Emrael must embrace not only his abilities as a warrior but also his place as last of the ancient Mage Kings—for the Fallen God has returned.
And he is hungry.