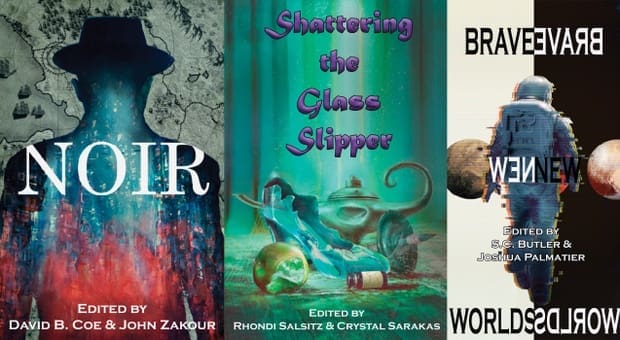 Deadline: December 31st, 2021
Payment: 8 cents per word
Themes:
Noir: Science fiction, fantasy, or urban fantasy stories with a detective/private investigator set-up and a noir atmosphere
Shattering the Glass Slipper: Stories of known fairy tales that have been upended, gender-bent, or twisted around in some way.
Brave New Worlds: Science fiction stories set along the pathway of us leaving Earth for the stars.
The NOIR, SHATTERING THE GLASS SLIPPER, and BRAVE NEW WORLDS anthology Kickstarter (back us at tinyurl.com/ZNB2021) has hit its goal!  If you have a story idea that fits one of the anthology themes, write it up, revise it, polish it, and send it in for consideration.  I've posted the guidelines below.
The NOIR, SHATTERING THE GLASS SLIPPER, and BRAVE NEW WORLDS Submission Guidelines
(more…)