Disclosure:
Our reviews may contain affiliate links. If you purchase something through the links in this article we may receive a small commission or referral fee. This happens without any additional cost to you.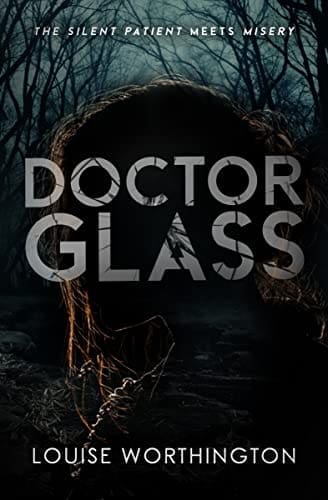 Title: Doctor Glass
Author: Louise Worthington
Publisher: TCK Publishing
Genre: Psychological Horror
Release Date: 11th April, 2022
Synopsis: THE DOCTOR WILL SEE YOU NOW.
Psychotherapist Emma-Jane Glass has prioritized work over leisure for far too long. She does whatever it takes to help her clients, and it's bordering on professional obsession. When she publishes a controversial article about unstable mothers murdering their children, an anonymous letter arrives on her doorstep:
I will expose you.
Then, I will mutilate you…
Wait for me.
After she is abducted into the night, Doctor Glass finds herself at the mercy of a dangerous sociopath. But being a relentless doctor of the mind, she feels an urge to help her fragile captor, even if it might shatter her sanity—and her life. It becomes a game of survival, and only one mind can win.