Misery Loves Company: Books Written by Horror Film Actors/Directors
Most us are known for one thing that we do well, but often we conceal another hidden talent. This is equally true for our entertainers as well. Who would knew that the bogeymen and scream queens from our favorite horror films would be the same folk that could offer us spiritual advice or how to make deviled eggs? In this series of articles I will be focusing on the books written by a few of the actors, directors, and others that work behind the scenes of our favorite horror films.
So, without further delay, let's shine a light on the hidden talents of a few of these unexpected authors.
Jamie Lee Curtis
Starting out this list of horror actors-turned-authors is one of the most well-known scream queens of horror cinema, Mrs. Jamie Lee Curtis. Best known for her recurring role as Laurie Strode in the Halloween film franchise, Mrs. Curtis is also a prolific writer of children's books.
Among her many titles are: Big Words For Little People, My Brave Year of Firsts, Where Do Balloons Go?, and, Is There Really a Human Race?. Each of these books aims to teach important life lessons for young people in a variety of subjects that are relevant to children. Jamie Lee's award-winning stories have all been illustrated by Laura Cornell.
The Books to Grow By Series by Jamie Lee Curtis
Donald Pleasence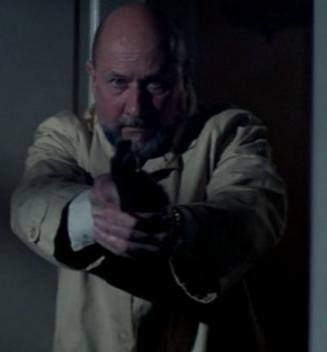 Best known to horror fans as Dr. Sam Loomis, the Van Helsing-like protagonist who was in constant pursuit of Michael Meyers/the Shape in the Halloween franchise, the balding actor known for his intense acting style and expressive blue eyes also wrote a children's book called Scouse the Mouse. The book was later adapted into a popular children's album which Mr. Pleasence wrote, directed, and also narrated. The Beatles drummer, Ringo Starr, provided both the vocals for the titular character and sung several of the albums songs.
John Carpenter
Finally, in keeping with the Halloween theme, we have the director himself. Besides directing such iconic horror films as the aforementioned Halloween, Carpenter also co-wrote/wrote the screenplays and helmed, Dark Star, The Fog, Ghosts of Mars, and They Live. John Carpenter is also a talented composer having written/performed the music for many of his own films.
Besides doing all of this, Carpenter has written several comic books/graphic novels. Among these have been the Big Trouble in Little China series, his self-titled John Carpenter's Asylum and Tales For Halloween Night, plus The Escape From New York comic books. Most recently Mr. Carpenter was approached by DC to co-write a "Year of the Villain" tale featuring The Joker.  John Carpenter's Storm Kings production studio also has a comic book imprint that his wife Susan King Carpenter presides over.
Join us again as we continue on with more actors, directors, and other fantasy/horror film icons who have written books.
Useful Links:
Jamie Lee Curtiss' Amazon Page
Donald Pleasence's Scouse the Mouse Children's Album
The Best of John Carpenter's Movie Theme Songs
About the Author
Latest Posts
My name is Jason Dwayne Ivey. I was born in Dillon, SC and raised in rural North Carolina. I am a graduate of the University of North Carolina at Pembroke where I majored in Computer Graphics. My true passion though is writing. I've had a few credits to my name so far including: winning a "Last Man Standing" contest with Wizard Magazine, being a finalist in a Game of Thrones compendium for an essay of mine, interviewing a New York times best-selling author for a Star Wars website, and having a bunch of letters published in several Marvel comic books. Besides writing, I am also a huge movie fan (action, sci-fi, horror), love reading (comics, Stephen King, A. Lee Martinez, Ripley's Believe It Or Not), and enjoy the action and theatrics of professional wrestling. I've been living in the same rural area I was raised for nearly 40 years now, with my family, and several pets. As far as life goals go I hope to one day be a professional author, restauranteur, and to work in the comic/film industry. As for any horror-related experiences I've met Gunnar Hansen and Ken Forree years ago at a local halloween themed fund raiser. Oh and I've met Steve Niles too. Then there is my personal project that I hope to publish one day which is a fictional universe about monsters inside of a specially-built prison.
Okay, well, in the words of Forrest Gump, "That's all I have to say about that."