How To Start Writing Your Own Horror Blog
How To Start Writing Your Own Horror Blog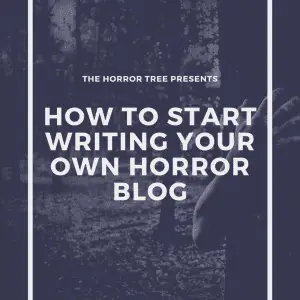 A horror blog is an excellent opportunity to combine your passion for such a genre and be useful to other lovers of the horror world.  Surely you know what fans of this genre want to get, and this is a starting point in blog creation. If you do not know where to start your blog, then in this article, you will find tips that will help you start writing horror stories and trigger readers' interest. 
Top 5 Tips How to Start Your Horror Blog
Newbies in such a direction as horror blogging face difficulties to start content creation. Even though there are a lot of those who prefer horror topics, this direction requires a reasonable approach to conquer their audience. Below you will find tips that will help you to start writing a horror blog.
Determine the Purpose of Your Blog
Before you start creating a blog, it is worth it to determine the goal. Maybe you desire to write horror stories? Maybe you are dreaming of making horror or book movie reviews? 

You can combine all these in one blog, but it is worth choosing a priority direction to competently draw up the structure of your blog. In addition to determining the goal, you need to understand who your readers will be. Get started by highlighting the next characteristics of your target audience:
Age (

children, teens

, or adults).

Interest (the key goal of the blog).

Psychology features that take age into account. This data will help you to create engaging stories.
Develop Your Tone of Voice
When writing content for your blog, it is recommended to work out your style. In the future it will become a key feature of your blog that makes it distinguishable. Readers quickly get used to the tone of voice of the author and can recognize it through time. To do this, you should practice your content creation and analyze all the features of your text.
However, according to statistics, 38% of bloggers think that the constant creation of content is a difficult task. To begin with, you can order a couple of articles from professional writers – find and hire them on the best college writing services websites. The reviews will help you choose a suitable specialist. Follow the best content creation practices shared by professionals to create the correct text structure.
Carefully Edit Your Content
For your content and horror blog to be successful, it is worth optimizing it not only for your readers but also for search engines. Modern readers want simple but engaging text. It is worth taking care of literacy, the simplicity of the text, and so on. For your text to be optimized by search engines, you must use keywords. For example, if you write a horror story, see key requests in the context of this topic and use keywords in the meta description and across the text where they sound organically.
To optimize the text for your readers, use applications like Hemingway App and Grammarly. Such tools allow you to get rid of mistakes and make text convenient to read. If you doubt your proofreading skills, you can safely seek such a service from professional writers. For example, you can find such a service with the help of the best writing services reviews site. There are reviews that will help to choose the best editor for proofreading your horror stories.
Give Your Audience Time
Newly created horror blogs need time and your patience to become popular. That is, you should not give up if you get the minimum number of visits to your blog. Be active, gradually familiarize your audience with your horror protagonists as well as with your blog in general.
As for your content, then for your horror stories to become popular you need patience. Your audience needs time to perceive your stories at a personal level. To do this, do not deprive your content of empathy, which the readers should feel when reading your stories and reflecting on the fate of your heroes. Use psychological techniques to write winning stories that are likely to increase engagement.
Analyze Your Audience Reaction
For a beginner blog, it is very important to analyze how your audience reacts to content. As already mentioned, it will take time for your audience to be interested in your blog.
Therefore, in addition to promoting your blog, it is worth paying special attention to how they respond to your content. Perhaps your stories need more dynamics, the relationship of protagonists, stresses, and moments that cause fear. Use modern tools that will allow you to track what happens in your blog. For example, you can use Google Analytics.
The Bottom Line
Use these tips to stop dreaming about a horror blog and become its creator. With the help of our simple advice, you can make an excellent horror blog and conquer the interest of readers.
About the Author
Latest Posts
Frank Hamilton is a blogger and translator from Manchester. He is a professional writing expert in such topics as blogging, digital marketing and self-education. He also loves traveling and speaks Spanish, French, German and English.