Taking Submissions: Superhero Monster Hunter – The Good Fight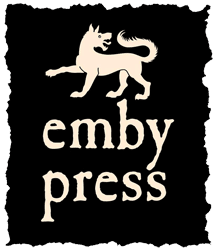 Deadline: March 31st 2014
Payment: $25
Reading Period: Open through 3/31/14
Word Count: 2,000 to 10,000 words
Payment: $25 per story
Files Accepted: Doc, Docx, RTF
No Multi-Subs or Sim-Subs
Genres: Fiction, Horror, Sci-Fi, Fantasy. Stories may set in the past, present or future
Sometimes one of us possesses power and ability greater than others. When we use these for the greater good, we become heroes. But it is not easy to be different, to carry the responsibility that comes with the power or to bear the burden of what else might come with it – weakness, vulnerability and the other things that must remain hidden for the power to survive…
And survive that power must, because the others are out there, lurking in the shadows. With mighty powers of their own and a thirst for mayhem, destruction, or blood, they cannot be stopped by the common man.
Only by you.
Protect your identity. Guard your weaknesses. Use the powers that only you have to fight the creatures and forces of evil as they prey upon humanity.
THE GOOD FIGHT is looking for these stories. Give us a traditional superhero, a giant fighting robot, or a child with a link to the 'other side'. Let them protect the world against monsters large and small, inhuman or a human so subverted by evil that they are no longer one of us.
Make the fights spectacular. Make us cringe for the hero and want to fight the villain ourselves. But most of all, give great consideration as to whether or not the power that the hero holds is enough, because sometimes it isn't…
Source: Emby Press.
About the Author
Latest Posts
Stuart Conover is a father, husband, published author, blogger, geek, entrepreneur, horror fanatic, and runs a few websites including Horror Tree!