Taking Submissions: Deep Sea Monster Hunter – Leviathan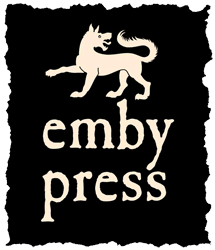 Deadline: March 31st 2014
Payment: $25
Reading Period: Open through 3/31/14
Word Count: 2,000 to 10,000 words
Payment: $25 per story
Files Accepted: Doc, Docx, RTF
No Multi-Subs or Sim-Subs
Genres: Fiction, Horror, Sci-Fi. Stories may set in the past, present or near future.
There is nothing quite like sailing upon the sea at night. The size of your craft matters little as you realize that nothing mankind has ever made could be considered large out here. The knowledge that things larger than you and your craft are swimming beneath you is another sobering thought. They have tentacles and teeth. You are utterly helpless in the water. Should the frail safety of your craft fail you, you will almost certainly die a most horrible death as you become a meal. All of this is enough to send panic coursing through your veins, and these are just the simple realities of the sea.
The tales that are dreamt of and told are worse. Much worse. These are the stories thatLEVIATHAN is looking for.
Give us the Kraken. Give us giant sharks. Give us undiscovered depths, unexplored islands and all of the horrible things that live there. Give us any monster you can dream of that lives in or around the sea… Then give us the hunters that battle them.
Submit to Emby Press
Source: Emby Press.
About the Author
Latest Posts
Stuart Conover is a father, husband, published author, blogger, geek, entrepreneur, horror fanatic, and runs a few websites including Horror Tree!