Taking Submissions: Rituals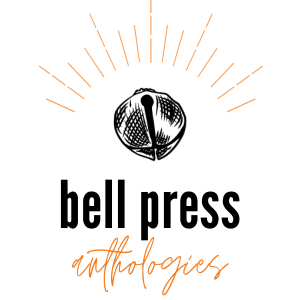 Deadline: June 15th, 2022
Payment: Royalties and receive an advance of $15 Canadian
Theme: The underlying significance, emotional aspects, and nuances of a particular ritual.
Rituals are a core part of the human experience. Whether sacred or secular, they provide a point of connection to the world beyond us, and even to our deeper selves. When we take a step back and examine our lives, we find that our existence is weaved together by rituals— whether they involve our morning habit of grinding coffee beans as we prepare breakfast, or something large-scale such as a cultural or religious holiday. Whatever their purpose, rituals ground us in a society that's in constant flux. In this anthology, writers can explore the underlying significance, emotional aspects, and nuances of a particular ritual.
Send us your best nonfiction, poetry, or work that blends these forms. We are looking for innovative writing that engages in new ideas.
Anthology edited by Brina Patel
All writers are paid in royalties and receive an advance of $15 Canadian prior to publication. Royalties are shared equally among all contributors and are not based on page or word count.  Full payment details provided in a publication contract. If you would like more details on payment before submitting, please contact Angela at angela [at] bellpressbooks.com.
There are no word count guidelines, but keep in mind that pages are limited and longer pieces may be less likely to have a place because of this.
To submit, please email info [at] bellpressbooks.com and include:
your writing attached as a single word document
a cover letter on the first page of the document introducing your work
a brief bio included in the cover letter
the subject line "RITUALS anthology [nonfiction/poetry/other]"
Preferred formatting:
Times New Roman
12pt
double spaced
word count at the top of the first page
poems in one document, with each starting on a separate page
One submission per writer, though you may submit up to 3 poems if sending poetry (multiple submissions, even if of a different style, will be ignored). Previously unpublished work only (no reprints).
Submissions containing racist, sexist, homophobic, ableist, or transphobic content will be immediately rejected. We have zero tolerance for abuse in the writing community and writers who violate this standard will be rejected.
We strongly encourage submissions from BIPOC and LGBTQ2S+ writers. International submissions welcome.
SUBMISSIONS CLOSE June 15, 2022
About the Editor: Brina Patel is a freelance writer based in Sacramento, California. Her work has been published, or is forthcoming in, Brown Girl Magazine, The Mighty, LEVITATE Magazine, and Better Humans. When she's not putting words to the page, you'll find her hiking near her Northern California home, curling up with a tear-jerking memoir, or spoiling her sassy Maltese.
Via: Bell Press Books.
About the Author
Latest Posts
Stuart Conover is a father, husband, published author, blogger, geek, entrepreneur, horror fanatic, and runs a few websites including Horror Tree!