Taking Submissions: The Monster Waiting In The Woods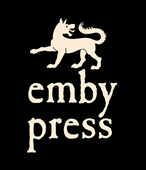 Deadline: September 1st, 2015
Payment: $25.00 and electronic copy
The Monster Waiting in the Woods
If An Emby Bestiary is the treat, The Monster Woods is definitely the trick!
This is the scary side of that other coin and these stories should be too terrifying to tell children.
And here's the really tricky part: I will be looking for atmosphere above action and characters above carnage.
What I've been reading for The Ghost Papers is proof that many of you are skilled in writing about bumps in the night instead of buckets of blood and that you can send chills racing up a spine without a single scream.
Do that here. Scare the hell out of us with any monster you like, although I will be especially interested in original monsters. Then keep the tension screwed tight and the terror dial on high. Set the stories anywhere – the "woods" in the title are only a possibility.
Don't rely on violence, but don't be shy with it either. Get psychological. Play with perception. Just make sure that a monster is featured in the story (no hunter required).
Edited by: Miles Boothe
Submission Period: 2/1/15 through 9/1/15
Reading Period: 9/2/15 through 11/2/15
Acceptances will be announced 11/2/15
Tentative Publication Date: Winter 2016
Payment: $25.00 and electronic copy of the book upon publication.
Word Limits: 2000 to 8000 words. Please query if longer.
Format: Submissions should be .doc (.docx is fine) or .rtf formats. The entire text will be reformatted, so no need to worry about margins, spacing, etc. Please use a standard font.
Genres Accepted: Dark Fiction, Horror, sci-fi.
Reprints Accepted: No
Simultaneous Subs: (submitting to Emby and another press at the same time) can be avoided by requesting an early response.
Multiple Subs: Each author may submit up to 2 stories. Only one story per author will be accepted.
Exclusive Rights: The contract will stipulate 1 year exclusive worldwide print and electronic rights. However, the contract does also state that under certain circumstances, Emby Press will consider granting permission to the author to place the story with additional publications.
Via: Emby Press.
About the Author
Latest Posts
Stuart Conover is a father, husband, published author, blogger, geek, entrepreneur, horror fanatic, and runs a few websites including Horror Tree!