Taking Submissions: Bloodless
July 31, 2022

-

August 1, 2022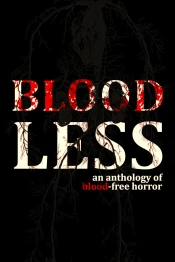 Deadline: July 31st, 2022
Payment: $30 and a contributor's copy
Theme: Short stories & poetry that terrify without a single mention of blood or gore
Sliced Up Press is looking for short stories & poetry that terrify without a single mention of blood or gore, for its latest horror fiction anthology, BLOODLESS, edited by Ben Walker.
Terrify us with your best story or poem where no blood is mentioned, nor any associated gore, grue & guts.
That doesn't mean characters can't die in horrific ways (if they die at all) – we just want you to challenge yourself to write something where blood & guts are suggested, happen "off-screen", or are otherwise worked around creatively. Make it psychological, paranormal, or even extreme, just don't show any blood! Any time period or setting is welcome, on Earth or not.
What we're looking for:
All submissions must be in the horror genre which means we want scary. Bizarro, splatterpunk and extreme horror are welcome, but we don't want anything involving rape, etc.
Preference will be given to submissions from women, BIPOC and LGBTQIA+ authors. If you don't like this, don't submit.
Don't mention blood at all, not in your title or the story/poem itself! No synonyms/slang terms for blood either!
All submissions must be original. We will not accept reprints, or stories/poetry published elsewhere, including on blogs, social media etc.
Submit your best work in modern or classic manuscript format (as outlined on http://www.shunn.net/format), as an MS Word .doc or .docx attachment. Anything sent in a different file type will be rejected without reply. Poems may be submitted in whatever form best suits the piece.
Authors may submit 1 (one) story and 1 (one) poem maximum for consideration – if you want to send both, please send them in separate emails. Do not send more than one story or poem unless we ask you to, additional submissions will be rejected without reply!
Do not re-send stories/poems that have been rejected for previous calls to Sliced Up Press anthologies.
No simultaneous submissions please!
SUBMISSION GUIDELINES & TERMS:
Please email submissions to [email protected] using the following format in the email subject line:
Submission for Bloodless: [author's name] – [story/poem title] – [word / line count]
This means your email subject line should look like this: Submission for Bloodless: Your Name – Story/Poem title – 1,500 words / 50 lines
In the body of the email, please include an author bio of 3-4 sentences maximum along with any social media links and your PayPal ID. Publication history is not required.
Anything which does not follow the submission guidelines may be deleted without reply.
Payment: $30 flat rate per story/poem, paid via PayPal, plus 1 x paperback contributor copyfollowing publication
Length: 1,000 words minimum, 3,000 words maximum for stories – longer pieces will be rejected without reply. No minimum/maximum word count for poems.
Deadline for submissions: 31st July 2022
Authors will be notified of acceptance or rejection by 31st August 2022 at the latest. We cannot guarantee feedback on every submission.
If you have not heard back by 31st August 2022, your submission has been rejected.
Please do not email after submitting, unless you want to withdraw your story/poem. Any responses to feedback/chases for a decision etc. will be deleted without reply.
No exclusivity will be sought. Authors retain all rights to their works after publication.
We are not looking for artwork submissions at this time.
Via: Sliced Up Press.
About the Author
Latest Posts
Stuart Conover is a father, husband, published author, blogger, geek, entrepreneur, horror fanatic, and runs a few websites including Horror Tree!