Taking Submissions: Reader Beware!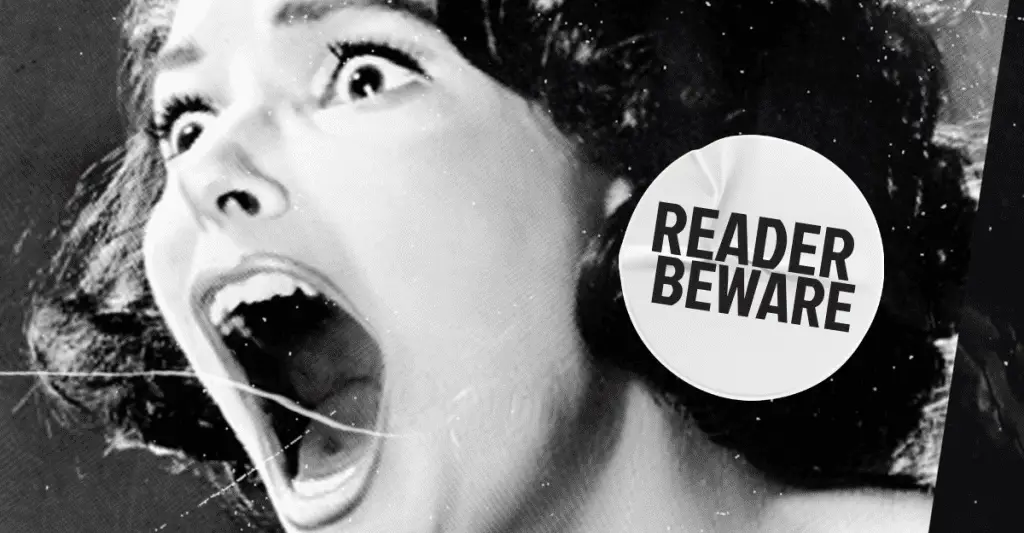 Deadline: August 1st, 2022
Payment: $0.01 per word for new stories and/or $25 for reprints.
Theme: Fear Street appreciation. YA horror steeped in late 80s-90s nostalgia.
Note: Reprints Welcome
WELCOME TO FEAR STREET
You've heard the stories about Fear Street—the unexplained mysteries, missing people, the things that lurk in the dark—but wouldn't you rather experience them for yourself?
You aren't scared, are you?
Briana Morgan, author of  TRICKER-TREATER AND OTHER STORIES, and Roxie Voorhees, co-editor of CAMP HORROR, comes a collection of super-chilling tales of teen horror. 
A little nostalgia and all Ode to Stine, this anthology promises to keep you up at night.
READER BEWARE!
Please read carefully. Submissions that don't meet the guidelines may be rejected.
Submissions will be accepted until August 1st, 2022. Please submit to [email protected] 
What we are looking for:
YA horror stories steeped in 90s nostalgia. We also encourage writers to have diverse representation of BIPOC, LGBTQ+, and strong female, Disabled, fat, and neurodivergent representation.
What we are NOT looking for:
Please, do not submit stories that do not fit the theme (erotica). Submissions cannot contain rape scenes on page. Please ensure any scenes of a sexual nature are necessary and non-exploitative.
Submissions must be between 6,000 and 8,000 words.
Email subject: Last, First – Title – Word count
Cover letter: Include 100 word author bio and socials
Content warnings are encouraged
Please use standard manuscript format
https://www.shunn.net/format/ is a great example. (Omit address)
American English spelling and punctuation, please. Bilingual characters welcomed.
Must be a .doc or .docx 
Save as: Last, First – Title – Word count
We do not require exclusivity. You hold copyright, licensing us until the publication date.
If your story is a reprint, please indicate in your cover letter and include its original publication details.
Simultaneous submissions are accepted, but you must own the rights to your story. Multiple submissions are not accepted. Notify us by email at [email protected] if you need to withdraw your submission at any time.
The deadline for submissions is August 1st, 2022.
Via: DarkLit Press.
About the Author
Latest Posts
Stuart Conover is a father, husband, published author, blogger, geek, entrepreneur, horror fanatic, and runs a few websites including Horror Tree!