Gehenna & Hinnom Is Open To Novella Submissions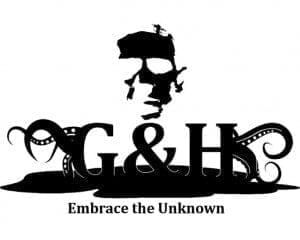 Deadline: May 31st, 2018
Payment: $300-$400 (depending on length) signing bonus against royalties, which will be paid before publication., 35-40% (depending on length) net royalties, paid either monthly or bi-monthly.
WHAT WE WANT
We are seeking three novellas (15,000 to 40,000 Words FIRM). The genres we are looking for are in the realms of cosmic horror and weird fiction.
We want novellas that surprise us, that haunt our dreams. Speculative fiction with elegant prose and original concepts. Stories that make us think, that catch our attention from the first page and keep us glued to the story all the way to the end.
WHAT WE DON'T WANT
Fiction that isn't speculative. We don't want any stories that could possibly be based in reality. All fiction must be otherworldly, supernatural, etc.
Novellas that employ the second person narrative voice.
Novellas that have been previously published. NO REPRINTS.
Erotica, fan fiction, or stories with heavy sexual content.
Fiction that is unoriginal or uses recycled themes. Surprise us!
As always, the most taboo topics are fine, as long as they are used professionally and respectably. Anything with overuse of vulgarity or purposely gross language for the sake of being gross will not be considered.
NO SIMULTANEOUS SUBMISSIONS.
NO MULTIPLE SUBMISSIONS UNLESS YOU QUERY FIRST.
Stories with numerous errors. This should be a given. Always read through your work or have your editor or a friend read through it before sending it anywhere.
Artwork submissions. We have already hired the artists for the covers.
Anything that has been rejected previously for a separate submissions call.
Submit fiction in proper manuscript format. If you need help regarding the formatting, follow this link. We cannot state how severely it will affect your chances if your story has poor formatting. We are expecting a massive volume of submissions for this call, and if it's not formatted properly, it will slow down the entire process for us. Please consider this when submitting.
PAYMENT DETAILS
$300-$400 (depending on length) signing bonus against royalties, which will be paid before publication.
35-40% (depending on length) net royalties, paid either monthly or bi-monthly.
GENERAL SUBMISSION INFORMATION FOR ALL CALLS:
Due to the enormous volume of submissions we are expecting, the window will be open from APRIL 1ST—MAY 31ST. So mark your calendars!
We will be seeking 3 NOVELLAS, 5 NOVELETTES, and 3-4 STORIES FOR EACH (3) CHAPBOOK(S).
THE LENGTHS REQUIRED FOR EACH CATEGORY ARE FIRM! DO NOT SUBMIT LENGTHS OUTSIDE THE CATEGORY YOU CHOOSE.
The release dates for all titles will be dispersed throughout 2018 and into the first half of 2019.
ALL PAYMENTS WILL BE PROCESSED THROUGH PAYPAL
HOW TO SUBMIT:
Send all submissions and inquiries to gehennapublishinghouse (at) gmail (dot) com.
Manuscript must be properly formatted and edited before anything else. See format guidelines here.
Title email as follows: (Type of Submission/Chapbook Theme)/(Title of Story)/(Name)  Example: Novella/Fragile Dreams/Fracassi, or Nightscapes/Origami Dreams/Padgett
Attach properly formatted manuscript to email as either a DOC, DOCX, or RTF file. No others are accepted. Do not include story in body of email. This will be grounds for automatic rejection.
Include in the body of your email, or as a cover letter to your manuscript, a short bio including any publication history, awards, social media links, etc.
RESPONSE TIME:
We are expecting a MASSIVE amount of submissions for these calls. Please allow 3-5 months for a response before querying. These titles will be released over the next 12 months, so it will take some time to get back to everyone who has submitted. If you don't receive a story receipt confirmation within 48 hours, PLEASE CONTACT US IMMEDIATELY. The story may have been filtered into our spam. We will more than likely respond to all submissions long before the 5 month point, but we are setting these times as a precaution.
LEGALITIES:
By sending us your work you understand and agree that:
You are the original creator and copyright holder of the work submitted.
You are not prohibited by any prior agreement from the transfer of exclusive electronic & print rights in English, and reprint rights.
All information submitted is accurate and truthful.
You accept sole responsibility for any false statements upon rights not disclosed.
If you are under the age of 18, unfortunately, we cannot accept your submission. These releases will be for an adult audience, and because of this, we require all authors to be of legal age to read and/or submit to it.
Finally, if accepted here and then republished, you are required to cite the release in which you were published.
About the Author
Latest Posts
Stuart Conover is a father, husband, published author, blogger, geek, entrepreneur, horror fanatic, and runs a few websites including Horror Tree!