Epeolatry Book Review: This is Where We Talk Things Out by Caitlin Marceau


Disclosure:
Our reviews may contain affiliate links. If you purchase something through the links in this article we may receive a small commission or referral fee. This happens without any additional cost to you.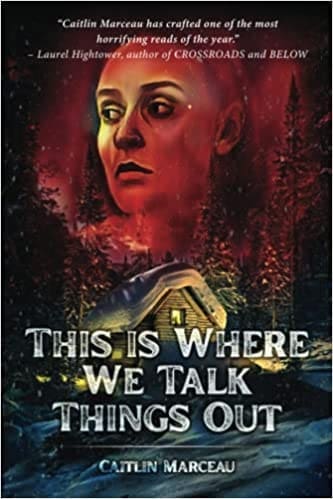 Title: This is Where We Talk Things Out
Author: Caitlin Marceau
Publisher: DarkLit Press
Genre: Horror/Thriller
Release Date: 21st, September, 2022
Synopsis: This Is Where We Talk Things Out by Caitlin Marceau, author of Palimpsest: A Collection of Contemporary Horror, follows the gut-wrenching journey of Miller and her estranged mother, Sylvie, who have always had a tense relationship.
After Miller's father dies, she agrees to a girls' vacation away from the city to reconnect with the only family she has left. Although she's eager to make things work, Miller can't help but worry that her mother is seeing their countryside retreat as a fun weekend getaway instead of what it really is: a last-ditch effort to repair their relationship.
Unfortunately, that quickly becomes the least of Miller's problems.
Sylvie's trapped in the past and if Miller's not careful, she will be too. A cross between Stephen King's Misery and Stephanie Wrobel's Darling Rose Gold, This Is Where We Talk Things Out explores the horror of familial trauma, mother-daughter relationships, and what happens when we don't let go.
An intense novella with a shocking ending. Short enough to read in one terrifying sitting.
After the death of her father, Miller attempts to reconnect with her estranged mother, Sylvie, her only remaining family member. However, Sylvie is manipulative and controlling. She gaslights her daughter and skews reality to suit her purposes. It's a testament to the author how reading their conversations can raise the reader's hackles just as strongly as any ghost or demon scene. Just imagine 1,000 red flags and your worst relatives as you scream "No, Miller, no! Run AWAY!" 
Only Miller can't run because she's trapped up north in a snowstorm with an increasingly deranged Sylvie in a carefully constructed prison. The tension on the page reaches out and wraps itself around you until the surprise ending.
I did feel the ending, while fitting and well done, was a bit abrupt. I would have liked more back and forth between the two women. Things are strongly in Sylvie's favour and while Miller is a resourceful, strong character, I would have liked to see more victories for her early on. 
The book is perfect if you want a tense, unsettling read.

/5
About the Author
Latest Posts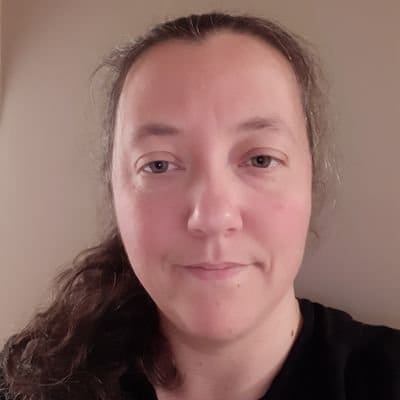 Melody lives in Ontario, Canada and writes short, dark fiction. She has been published in several anthologies and online publications. In university, she studied Ancient Greek and Roman Studies and often infuses her work with elements of Greek mythology. She also loves reading, embroidery, and martial arts.
Homepage: https://www.blog.melodyemcintyre.com/MelodyEMcintyre.com
Twitter: @evamarie41.