A Love Of Reading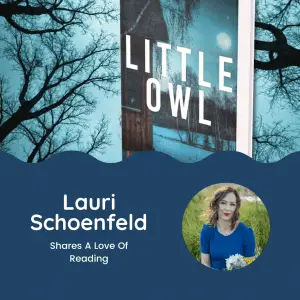 A Love of Reading
By Lauri Schoenfeld 
At a young age, I wondered if my mom was possessed. Her sudden burst of rage and anger directed toward me didn't make sense. Sheer hatred lurked in her eyes, and I didn't understand, but I wanted to. I believed that there was something good fighting within her. The only thing that made sense to me was that something took her, but she'd be back—one day.
Like the movies, I wanted to find some special water, "holy water," to get whatever was inside her out, and it would be all better. She'd be fine. I'd have my mom back, even though I never really had her at all. She haunted herself and couldn't see past the image of what she used to be. 

Nighttime held monsters like it did for most children. I'd peer under my bed, close the closet shut and for good measure, check again to make sure it was closed tight. I covered my face and held my breath every time I heard a creak on the staircase slinking down to the basement because the monster was coming. This monster stayed for a while uninvited. Fear lingered most days for me, and I often wondered why people behaved the way they did. How does someone become so haunted, trapped, disturbed, and sad?
I turned to two things to try and understand what I couldn't comprehend. I'd talk for hours into my comb, having interviews with my bears and barbies about what they thought about this scenario. Talking it out helped me process and gain awareness at a young age of my surroundings and others and their surroundings.  I also turned to books. There was a library right down my street, and I would walk there with my tote bag ready to uncover the behind-the-scenes inner workings of people's behavior. I had my notebook and pencil, hairbrush, and my open mind to explore the possibilities of new research and findings. I started reading Nancy Drew books and couldn't get enough. In each book I read, I felt validated right alongside Nancy as we investigated the clues to solve the puzzle. 
"Don't take that for an answer. Keep searching." 
Nancy and I became good friends together as I read each mystery and went on a new journey with her. There had to be more under the surface than what everyone seemed to see.
The more I examined and explored, my mind expanded to finding the puzzle behind the nightmares in my own home. I continued to dive even further into mystery, suspense, and horror books. I walked with Janie Johnson through the Face on the Milk Carton and continued reading more books by Caroline B. Cooney—Flight #116 is Down, Fatality, and Hush Little Baby were a few that had the most notes from my case studies that I wrote out as I read. I made these case files in manila folders, marked with "Lauri's Eyes Only," and had sketches and sheets about attributes, behavior, and personality patterns for each character in the book. I had to make a final assessment that came with great details provided for an accurate conclusion. The following case files went to R.L Stine's books and Stephen King, and later on to every single one of the books written by Mary Higgins Clark.
These books became my friends and a place where I wasn't alone. I always had my characters to solve a mystery with. 
After multiple case studies, the conclusion that I came to is that fear's inevitable and that people are complicated. Everyone's haunted and wounded to some extent, and that no matter how old we are, fear is never too far away. 
                                                                 ***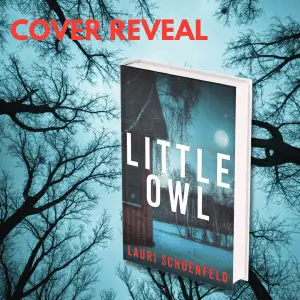 Adaline Rushner is a woman in pieces. Her daughters have gone missing, and although the authorities seem to have found their bodies, something still isn't right. Her husband, Cache, can't bear the pain and wants to move on, but Adaline can't shake the feeling they're still alive. She even starts seeing them in the house, though Cache does not. Adaline wonders whether this current tragedy has something to do with the misfortune and painful experiences she suffered in her own childhood, but her memories have gaps in them that she can't quite close on her own.
After Adaline and Cache move to Salt Lake City, everything gets even stranger. Local cop Officer Abbott thinks Adaline's distinctive owl necklace may somehow link to his own missing daughter. Adaline's neighbor Maggie offers assistance and comfort, but Adaline suspects her of hiding other truths from her. Adaline tries to prepare for her girls' eventual return while investigating her own past forgotten traumas, but a threatening message urges her to let the past stay forgotten. Can Adaline find the truth and save her marriage to Cache, or will the tangled web of memories from her past keep her from moving on?
                                                                 ***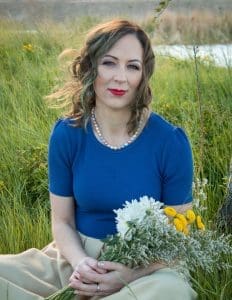 Lauri Schoenfeld currently resides in Utah with her husband, three kids, and dog, Jack Wyatt Wolverine. She's a creative writing teacher, a Nancy Drew enthusiast, and is part cyborg. When she's not having long conversations with her characters and creating stories, she's hosting shows, reading, or solving a mystery.
Her debut psychological thriller, LITTLE OWL, releases August 31st, 2021.
Visit her at www.laurischoenfeld.com
About the Author
Latest Posts
The Horror Tree is a resource for horror authors which was created in 2011. The main goal when starting the site was to include all of the latest horror anthologies and publishers that are taking paying submissions. A resource useful for both new and experienced publishers alike looking for an outlet for their written material!