Disclosure:
Our reviews may contain affiliate links. If you purchase something through the links in this article we may receive a small commission or referral fee. This happens without any additional cost to you.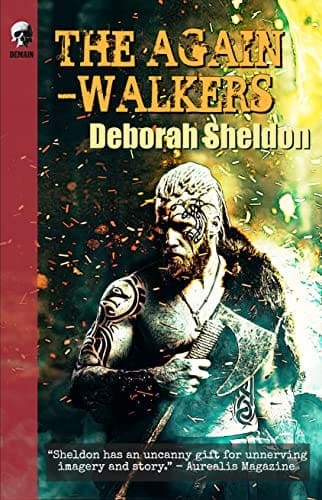 Title: The Again-Walkers
Editor: Deborah Sheldon
Publisher: Demain Publishing
Genre: Historical Horror, Mythology
Release Date: 24th, June, 2022
Synopsis: The Again-Walkers was inspired by ninth century Danish mythology and superstition. The premise: To end a blood feud between two Viking families, Svana Norup is offered as a peace-pledge bride to blacksmith, Hallkell Jenson. Within weeks of moving to Hallkell's village, however, Svana meets and falls for the shepherd, Agmundr Rask. If Svana and Agmundr want to make a life together, they must first get rid of Hallkell. But can the lovers risk murder when Hallkell might return from the dead to take revenge?