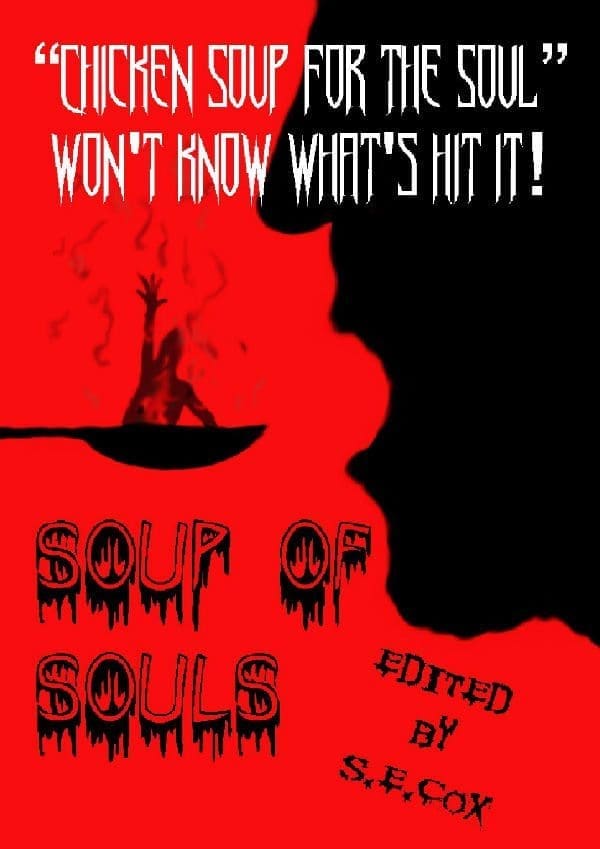 Soup of Souls
DEADLINE: March 31st, 2011
PAYMENT: ½ cent per word paid upon publication
What we are looking for:
Stories of up to 5000 words. Horror stories with a moral. Think "The Boy who Cried Wolf" and then make it horrific. I will only choose one story based on one moralistic story or idea so please let me know what you have chosen so I can list it for possible contributors to see.
How we want it:
Please send your stories as an attachment to [email protected] with an introduction, bio, word count, story/idea and Paypal information in the body of an email. Text should be Times New Roman 12pt single spaced, all paragraphs indented and no gap between paragraphs. Scene breaks should be represented by three * * * with two spaces between each asterisk.
Reprints, Multiple and Simultaneous submissions:
We will not accept any of these for this anthology. We want brand new stories – never before seen. We also do not want to be messed around with losing stories because they were submitted elsewhere. Please submit to Panic Press and only us. Please send just one story to this anthology. Should we reject your story then please feel free to send us another one – not before.
Rights:
We are purchasing first world rights for a period of one year after publication. After which, all rights will be returned to you. Once rights are returned, you are the free to submit your story as a reprint elsewhere, but we ask that you mention that it was published first in Soup of Souls.
Payment:
We are offering ½ cent per word paid upon publication via Paypal only. Make sure your Paypal information is included in your submission.
Please note, no payment will be made without the signing of the contract which will be sent out upon acceptance.
Deadline:
We are open to submissions now and close March 31st 2011. Panic Press reserves the right to close to submissions if we have enough stories to fill the anthology before the deadline.
[via: Panic Press.]