Disclosure:
Our reviews may contain affiliate links. If you purchase something through the links in this article we may receive a small commission or referral fee. This happens without any additional cost to you.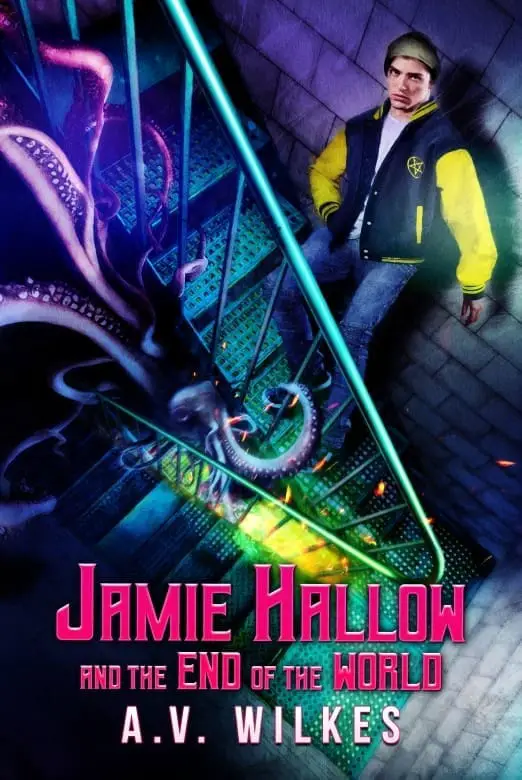 Title: Jamie Hallow and the End of the World
Author: A. V. Wilkes
Publisher: Cemetery Gates Media
Genre: Horror, Fantasy, LGBTQIA+
Release date: July 11, 2023
Synopsis: Jamie Hallow is an Unbeliever…
For thousands of years, the Legion protected humanity from eldritch terrors. But when the nukes dropped, the balance was broken. The Legion retreated underground, ceding the surface to radioactive fall-out, surface scavengers, and things from Outside.
Several years since the war's end, queer teenage misfit Jamie Hallow – Legion born and raised – finds the bunker's theocracy stifling. His ex-boyfriend has pledged allegiance to the secretive Taskforce, running missions into the hot zone of the crumbling city.
And when Jamie learns just what his ancient cult is prepared to do to 'save' humanity, he must choose where his loyalties lie.
A novella from A.V. Wilkes — HP Lovecraft meets Mean Girls by way of The Chilling Adventures of Sabrina.