REMAINS TO BE TOLD – An interview with Kiwi author Del Gibson

REMAINS TO BE TOLD – An interview with Kiwi author Del Gibson
In this unique interview series, we chat with the contributors of Kiwi horror anthology Remains to Be Told: Dark Tales of Aotearoa, edited by five-time Bram Stoker Award-winner Lee Murray (Clan Destine Press, 1 October). 
Today, we welcome author Del Gibson, whose classic haunted house story "Buried Secrets" appears in the anthology. 
Tell us about your story in the anthology.  
A house has four walls, and within those walls, sometimes ghosts and ghouls lurk. Those ghosts live with us, mess with our minds, they can turn our entire lives upside down and inside out. You can feel their presence, see their shadows, sense them all around you. But you can't see them. That is what makes ghosts so interesting, somewhat dangerous, and insidious.  
I chose the setting for this story in a 120-year-old homestead that my dad purchased for his retirement, in Rawene, in the Far North of New Zealand. It was a house where things would go bump in the night. The crawling, creeping feeling of being watched. Having to leave a light on when going to bed, for fear of being in the dark. Running down the long hallway, always sensing something chasing behind. The bathroom felt the heaviest, for some reason or another. Note, my dad passed away in there a few years after he'd brought the homestead.  
The hotel mentioned in the story, I worked at for a year, while I was living in Russell in the Bay of Islands. The hotel had a resident ghost, his name was Jack. He'd haunt the upstairs area, where the rooms are located. From downstairs while working, we'd hear him walking along the hallways, sometimes he'd stomp, run, move things about. The story goes, that he was an elderly man who died in one of the suites, from a heart attack.  
I wanted to weave a little of my own history into the fabric of this ghostly tale. I endeavoured to mash my love of horror, with a bit of history and a whole lot of freaky occurrences. My love for the macabre came from growing up in a haunted house. I've been able to see ghosts, apparitions, since I was 5 years old. I am an avid watcher of true paranormal investigations. So, I thought it would be a great idea to add an investigation of the hotel into the story. The cult aspect, comes from mountains of research into this phenomenon and I thought it would add to the plot. 
My main focus was to create a horror with a Kiwi flavour. Adding an old Māori man to push the story along was a great idea. It also helped to leave a massive cliffhanger at the end, for the reader to ponder on for a while. I hope I have pulled this off. I had heaps of fun writing this story and I hope that shows in the writing.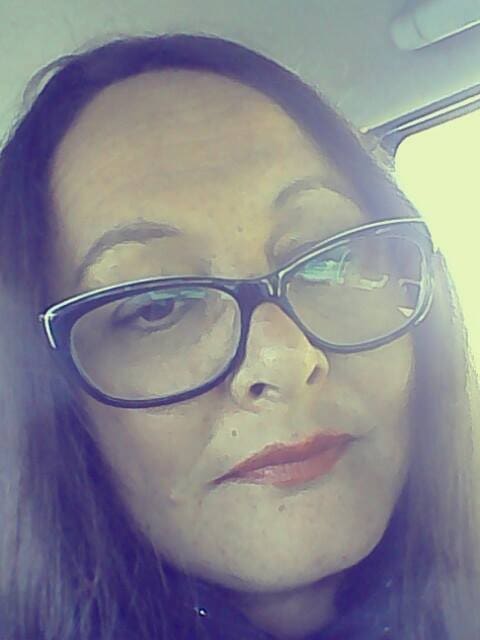 What, in your view, are the core elements of Aotearoa horror? What makes Kiwi horror unique?  
Our kiwi humour is what sets us apart from other countries. There are wonderful examples of this with Sir Peter Jackson's classics, Dead Alive / Brain Dead (categorised as the goriest, funniest movie ever made) and of course Bad Taste. Taika Waititi's What We Do in the Shadows. We do horror very well, in the sense we have a small budget, we are digitally savvy and with the likes of Sir Peter Jackson, we do amazing special effects thanks to people like Richard Taylor from Weta Workshops.  
Aotearoa has many haunted / weird places –Tarawera, St James theatre, St Bathan's are famous examples – but it also full of quiet unease, uncanny objects, unexpected occurrences. Please share an everyday observation if you have one. 
We have the SPCA clinic here in Wellington, which is situated in the old fever hospital, in Mount Victoria. I have seen several paranormal investigations done there. There have been some very compelling evidence of hauntings. But also, attachments to those who partake in ghost hunting at that location. We have Karori cemetery, which is very haunted. New Zealand, although a fairly new country, has many old cemeteries to give any hard-core horror fan a bit of a fright! Especially in the middle of the night! 
Would you like to share a paragraph from your story? 
A month after they move in, they're relaxing on their deck. Aroha looks across the Hokianga. Motukaraka historical church's steeple is practically glowing red in the sunset. The mouth of the harbour snakes its way towards Opinoni – the panoramic view is spectacular.  
Aroha breathes in the salty air, relishing in the moment. She's glad they moved to such a beautiful location. One of the main advantages is that it is far enough away from the hustle and bustle of Auckland, it makes her feel like she's in another country.  
However, not only are they experiencing scary happenings in the house, there is also an old Māori man who watches them from across the street, sometimes for hours. Aroha hasn't pointed this out to Shaun, as her husband has been distracted lately. She believes the isolation of Rawene is getting to him, provoking his short temper. 
What draws you to horror? 
My fascination with the horror genre came from growing up in a very haunted house. I am old-school and loved the Freddy Kruger franchise. As well as all the Poltergeist movies. I only started to write in this genre about 5 years ago. Since then, I have delved into the dark side through much research, watching and reviewing horror movies and books.  
Horror is affective, which means it is different for all of us. What book/author scared you most, and why? Or which horror book do you wish you'd written? 
My love for reading the horror genre came from reading Dean Koontz novels. Door to November, that was my first foray into this genre. It hooked me and I have been a lover of horror through marvellously terrifying authors such as Koontz. I have tried to read Stephen King's books several times, but funnily enough, I can't seem to get to the end. However, his movies that have come from his books have left a real identifiable mark on the horror genre, with the likes of the classic, The Shining, The IT franchise, as well as several others, Pet Sematary, being another beauty! 
Name a Kiwi urban myth / folktale / historical event that needs to be a horror story. 
I believe the legend of the Moehau Man would make for an interesting New Zealand monster story. I would like to see a horror written about colonisation of Aotearoa. Perhaps the colonists run into the elusive Moehau Man, purported to be the equivalent of the Bigfoot or Sasquatch from other countries myths and legends.  
What's coming up for you on the writing front?  
I am working on my horror novel, One Dead Sister. On one of the You Tube podcasts I collaborate with, we will be reviewing all of Sir Peter Jackson's earlier videos, before he went mainstream. These are always LIVE streamed. I am very honoured to be reviewing these earlier works. 
Thanks for stopping by, Del!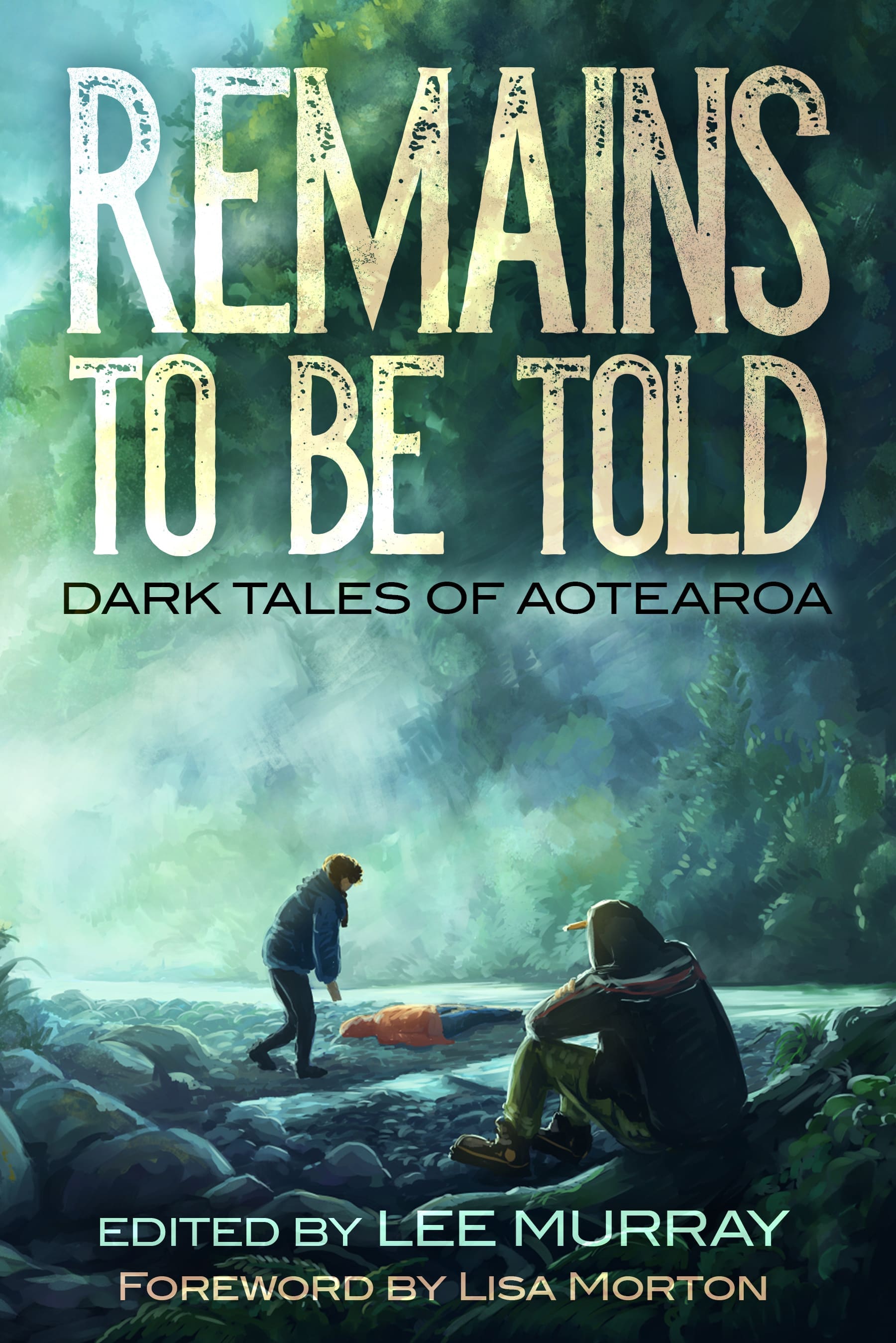 Featuring uncanny disturbances, death, and the dank breath of the native bush, Remains to be Told: Dark Tales of Aotearoa is an anthology of dark stories and poems mired in the shifting landscape of the long white cloud, and deeply imbued with the myth, culture, and character of Aotearoa-New Zealand. Laced with intrigue, suspense, horror, and even a touch of humour, and comprising a range of subgenres, the volume showcases some of the best homegrown and Kiwi-at-heart voices working in dark fiction today. 
Includes stories and poems by Neil Gaiman, Owen Marshall, Gina Cole, Tim Jones, Lee Murray, Dan Rabarts, Marty Young, Debbie Cowens, Paul Mannering, Tracie McBride, Kirsten McKenzie, Jacqui Greaves, Nikky Lee, William Cook, Bryce Stevens, Kathryn Burnett, Celine Murray, Denver Grenell, Del Gibson & Helena Claudia. Foreword by six-time Bram Stoker Award-winner, Lisa Morton.  
Remains to be Told: Dark Tales of Aotearoa is published by Clan Destine Press Australia with the kind support of Creative New Zealand. Original cover art by Sir Julius Vogel Award-winner, Emma Weakley. https://www.clandestinepress.net/products/remains-to-be-told 
Del Gibson lives in Wellington, New Zealand. Gibson has had 26 short stories published, as well as several articles and poems. Her horror short stories have been published in anthologies, Flash of the Dead, Flash of the Fangs, Flash of Nightmare, and Wicked Flashes of Fantasy (edited by Parth Sarathi Chakraborty) from Wicked Shadow Press. She is actively engaged in the writing community by helping other horror authors to revise, edit or read their stories. She is a Beta and ARC reader, and part of launch teams to promote other authors' writing projects. Gibson runs a popular Facebook group called Horror Central, and collaborates with YouTube Podcasts where her short stories are read out by narrators. Gibson is an author of horror, but also reviews horror movies, books and music on YouTube Live streams, and on her social media platforms. In her spare time when she isn't writing, Gibson is a reading remedial teacher at her local primary school. 
DEL GIBSON WRITING GROUP | Facebook 
About the Author
Latest Posts
The Horror Tree is a resource for horror authors which was created in 2011. The main goal when starting the site was to include all of the latest horror anthologies and publishers that are taking paying submissions. A resource useful for both new and experienced publishers alike looking for an outlet for their written material!