Taking Submissions: War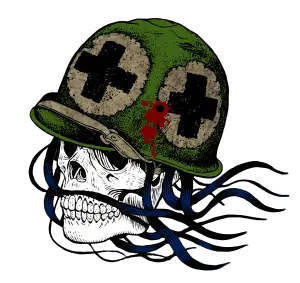 Deadline: October 31st, 2021
Payment: $50
Theme: War
BLACK HARE PRESS is—and has always been—an inclusive publisher. LGBTQ+ characters always acceptable.
This call will be open for submissions until midnight 31st OCTOBER 2021 (last place on Earth).  Submissions received outside of this timeframe will not be read.
Reading will start once the submission period has closed. Please allow 12 weeks after the call has closed before querying.
THEME : War/conflict. Must be dark, any genre.
Word count : 5,000+, excluding title. Please ensure your first chapter hooks the reader.
Author eligibility : Open to all.
Reprints : Not allowed.
Simultaneous Submissions : Not allowed.

Multiple Submissions : No.
Publication : In a single anthology in print and digital formats.
Author compensation : $50 USD, plus one digital copy.
How to submit : See our website for submission guidelines and formatting.
Send your story as a Word format attachment to [email protected].
All submissions are read double-blind, so please DO NOT put your name, email, street address, etc in your manuscript or in the document name. Your document name must be WAR-Story Title.doc/x.
Please include the following in your email; Your real name, your pseudonym, a bio of up to 100 words, up to 4 links, a 40 word short blurb, and a synopsis of up to 500 words. Don't worry too much about these wordcounts, they're just for guidance.
Please ensure you list your social media accounts in your email.
Please ensure you sub the final, well-edited manuscript.
Show, don't tell.
Use British spellings, double quotation marks, etc.
If you need assistance with those, please use a writing tool like Grammarly or ProWritingAid (set to British spelling). Microsoft Word does not know British spellings, please don't rely on it.
Your email subject should be "WAR – [Title of Your Story] – [Your Pen Name]"
Via: Black Hare Press.
About the Author
Latest Posts
Stuart Conover is a father, husband, published author, blogger, geek, entrepreneur, horror fanatic, and runs a few websites including Horror Tree!