Taking Submissions: Splatter in Space: (title pending)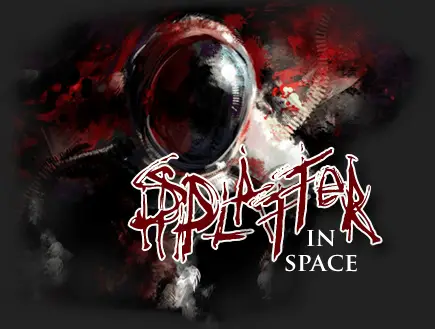 Deadline: December 31st, 2018
Payment: .01 cent/word plus 1 contributor copy
We want to see your splatter, bizarro and new weird tales set in space. Space is…well, pretty vast, but still, there can only be so many stories that take place on a space station or spaceship or escape pod before it starts to get old. That's why we're open to non-space settings too, as long as it's set in the distant future and/or features strong elements of advanced technology, advanced beings, or meta-physical elements. If it's a space-age scenario, send it in. And of course, don't forget the blood, guts, and subversive messages.
Since this call was generated before we had an official website, we have extended the submission period. However, the membership requirements still stand. Please check all requirements below.
NOTE: You MUST be a Splatter Club member who joined before April 1st, 2018 to be eligible to submit a story.
Email: 

[email protected]

Subject: Splatter in Space
Length: 500 words up to 7K
Deadline: December 31, 2018
Multiple Submissions: Up to 2 stories (attached to same email)
Simultaneous Submissions: No
Payment:  .01 cent/word plus 1 contributor copy
Via: Splatter Club.
About the Author
Latest Posts
Stuart Conover is a father, husband, published author, blogger, geek, entrepreneur, horror fanatic, and runs a few websites including Horror Tree!