Taking Submissions: Spectrum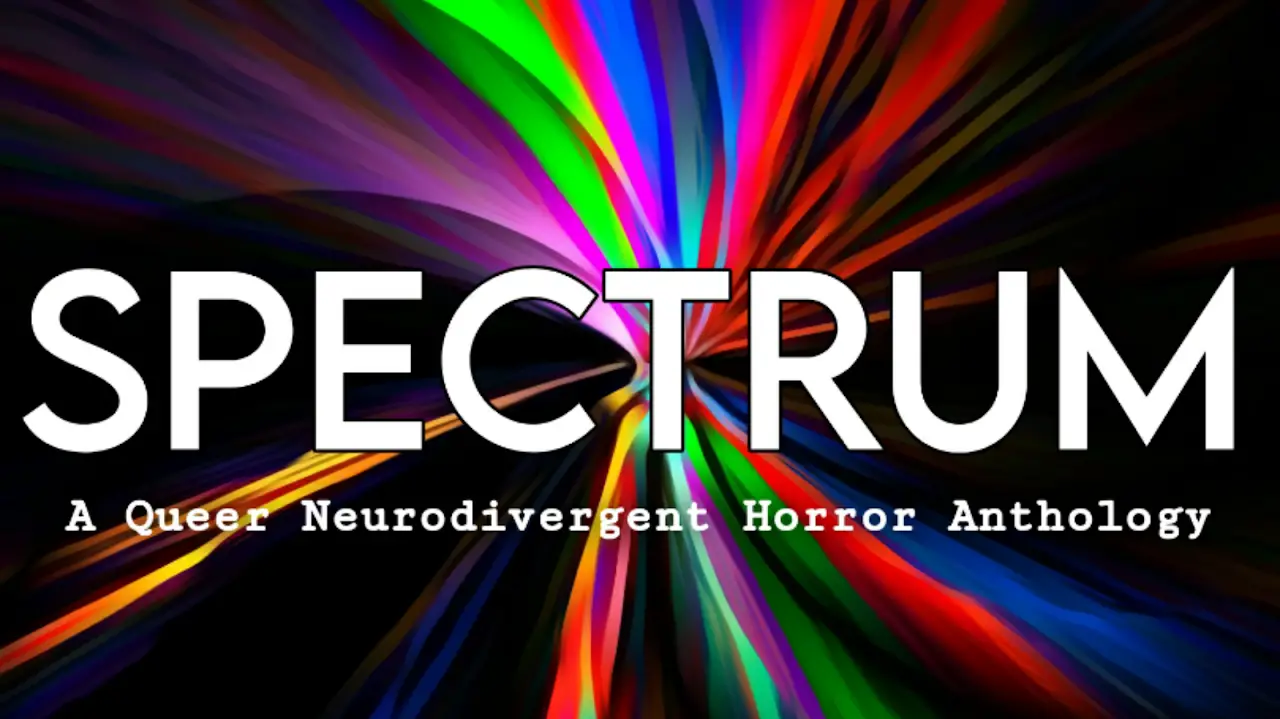 Deadline: August 25, 2023
Payment: .10 Per Word
Theme: Queer Neurodivergent Horror of any sub-genre/trope
A Queer Neurodivergent Horror Anthology edited by Aquino Loayza, Lor Gislason, and Roxie Voorhees.
Deadline: August 25, 2023
Payment: .10 Per Word
Theme: Queer Neurodivergent Horror of any sub-genre/trope
Deep in the recesses of our minds are twisted realities that closely mirror our own. In these pages our nightmares are laid bare, made to manifest. There is no waking up, there is no going back once you fall into the tapestry of terrors that await.
Are you ready?
Aquino Loayza, author of the queer New England folklore horror novel Deep, Roxie Voorhees, author of The Longest Thirst: A Splatterwestern, and Lor Gislason, the mastermind behind the dark and twisted body horror novel Inside Out present
SPECTRUM
Submission guidelines:
Submissions open June 16, 2023. Please email all submissions to [email protected]. All writers are welcomed to submit, but editors heavily encourage Own Voices from marginalized communities. No writer will be asked to out themself or prove their racial identity or neurodivergency.
What we're looking for:
Horror prose related to neurodivergency of any sub-genre, genre chimera, or trope.
What we're NOT looking for:
Fanfiction, abelist/bigoted stories. Abelist/bigoted characters are okay as long as the overall message isn't derogatory.
Word count: Under 4,000 words
Formating:
DOC or DOCx only
Standard Manuscript format: Attached is a link to help you, we don't need your address in this information, just an example: https://www.shunn.net/format/
Save document as: Last, First- Title- Word Count
Content warnings will be utilized. Please include any potential content warnings in your cover letter.
Authors may send up to TWO stories each. Simultaneous submissions are allowed but notify us if your story is accepted elsewhere as soon as possible. No reprints.
All submissions must be the original, unpublished work of the author. Fairytale and mythological retellings are welcome, but any repurposed content, characters, or themes must clearly reside in the public domain. It is the author's responsibility to ensure compliance before submission.
Editorial feedback will only be provided for accepted submissions.
We ask for the first and exclusive right of publication for SIX months.
Decisions by the editors are final.
Additional questions or issues, please email us at [email protected].
Via: Book Slayer Press.
About the Author
Latest Posts
Stuart Conover is a father, husband, published author, blogger, geek, entrepreneur, horror fanatic, and runs a few websites including Horror Tree!