Taking Submissions: Southern Fried Autopsies
October 31, 2017

-

November 1, 2017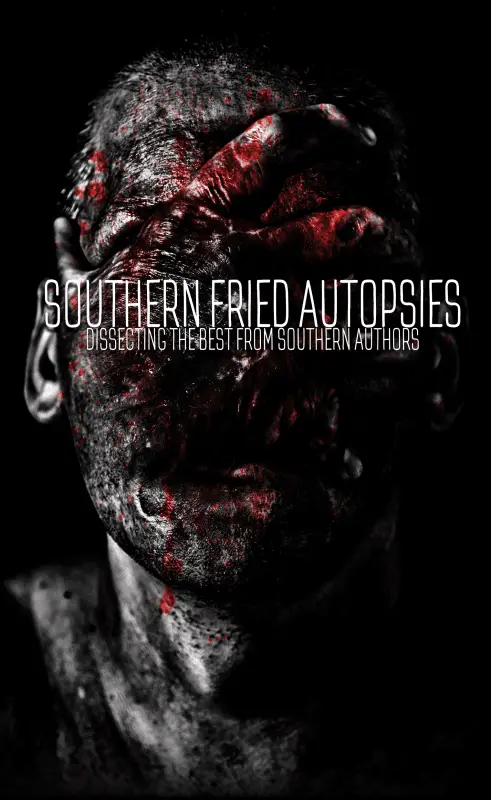 Deadline: October 31st, 2017
Payment: Contributor's Copy
The goal of this anthology is to shout loud and proud that The South holds some of the best horror writers and authors. What's unique about this project is that it will not only include a collection of shorts but also hold hand-picked dark poetry! We simply cannot limit an anthology of this nature to just short stories, though those are the main material that will be included.
Submissions for short stories need to be between 3,000-7,000 words in length.  Some considerations will be made for stories just over or just under, but those works will be chosen best on quality, blow our minds and attempt to scare us to death with your vivid imagery through words. We are wanting quality stories over word count.
This anthology's target audience is an adult audience that is 18 years and above, so no children's horror stories, please.
We also will not accept extreme erotica horror (mild adult scenes are fine as long as it pertains to the story's forward projection or to display character traits), rape, incest, pedophilia, or domestic violence.
This anthology is strictly for horror authors and writers that live in The South. It is not restricted to those that have moved to The South, imports are fine! 😉 This book is restricted for southern writers and authors at this time as the aim is to have southern authors and writers submit, but not limited to strictly to readers. If this has enough interest we can add a couple of future anthologies with other regional authors and writers in mind. I.E. an anthology featuring northern writers or just the east coast, for examples.
Submissions are currently open and must be sent
to:
Please title the email: Southern Fried Autopsies Submission
Within the submission, in the document holding the writing, please include title, author's name/pen name, also phone numbers, email address, and word count. Some of this information will be used to be able to contact you if accepted.
This anthology will be published by Burning Willow Press, LLC and will be edited, formatted, etc by the staff of Burning Willow Press. It's a project funded by Burning Willow Press with a one-year holding of all works included before being open to publications elsewhere by the author, but Burning Willow Press will continue to republish this work as a whole anthology for the following 4 years afterward.
This project will be published out Halloween 31st, 2018, from this publication date forward, is when the stories will be locked, midnight Halloween 31st, 2019 the stories will be open for the authors to take their works elsewhere and do what they want, but Burning Willow Press will continue republishing it for the foreseeable 4 years.
This anthology is for exposure, contributor copy (whether it's a physical copy or digital will be up to the contributor), and not a royalty share or advances. This is a partnership between L. Bachman, Jay Michael Wright II, and Burning Willow Press, LLC.
Submissions close Halloween 31st, 2017 at midnight.
Via: L. Bachman.
About the Author
Latest Posts
Stuart Conover is a father, husband, published author, blogger, geek, entrepreneur, horror fanatic, and runs a few websites including Horror Tree!