Taking Submissions: Just Desserts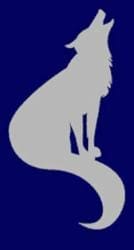 Deadline: July 31st, 2016
Payment: $5.00 with an equal share of 50% of royalties.
"Revenge is a dish best served cold.." Eugène Sue, Memoirs of Matilda, (1848)

Indeed revenge is sweet! How about served with a big scoop of ice cream, with whipped cream, sprinkles, and a gleaming
drop of blood red cherry on top?

Just Desserts is all about vengeance. Whether your character is dishing it out or tasting the well-deserved (or not) fruits of
their actions, we want to hear stories of revenge. We'll accept most genres, including science fiction, fantasy, mystery,
horror (but keep the PG-13 rating in mind), romance, steampunk, Weird Western, and poetry of various types.
We are especially looking for DIVERSE protagonists and characters, all races, including aliens, sexual orientations,
disabilities, etc.

RESTRICTIONS:  No fan-fic or erotica. Keep the content PG-13, please.  Limit profanity, seriously gory violence, and
erotic content. We want to make this book available to young adult readers as well as adults. If you have questions about
content, please feel free to email:  [email protected]

SUBMISSION EMAIL: [email protected]
READING PERIOD:  June 1 2016 to July 31, 2016 (DO NOT SUBMIT PRIOR TO JUNE 1, 2016)
RELEASE DATE:  October 2016

SUBMISSIONS ACCEPTED: We do not accept simultaneous submissions. Make this your best work. If we see spelling,
grammar, and punctuation errors, we'll reject your story. We will accept reprints if you have the current rights to them.

LENGTH:  Up to 7,000 words, but the "sweet" spot is between 3,000 and 5,000.

FORMATTING:  Standard manuscript formatting, please. Margins should be 1" to 1.5" sides, top, bottom. Indent the first
lines of each paragraph, double space, italics for thoughts, etc. Please, use italics for italics not underlining. (This makes
unnecessary work for your editors) Font should be 12 point Times New Roman or Courier. File should be in .doc format.
No .docx.

Include the following information on the first page:
Full name (indicate your correct name in this header. If you are writing under an assumed name, list that beneath the title)
Address
Phone number
Email
Word Count

WARNING:  Send us a virus or malware and we will never accept another story from you again.

Via: Wolf Singer Publications.
About the Author
Latest Posts
Stuart Conover is a father, husband, published author, blogger, geek, entrepreneur, horror fanatic, and runs a few websites including Horror Tree!