Taking Submissions: How Beer Saved the World 2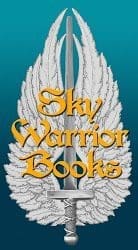 Deadline: March 1st 2015
Payment: Royalties, author share divided equally among the authors
How Beer Saved the World 2 edited by Phyllis Irene Radford
And on the Eighth Day God Created Beer.
Beer is what separates humans from animals… unless you have too much.
Seriously, anthropologists, archeologists, and sociologists seem to think that when humans first emerged on earth as human, they possessed fire, language, a sense of spirituality, and beer.
DEADLINE FOR SUBMISSIONS: March 1, 2015. Reading period is December 1, 2014 – March 1, 2015
How to Submit or The Nitty-Gritty
In the SUBJECT LINE of your email put How Beer Saved the World 2: and the name of your story. Send us a virus and we will never accept anything from you again. Double spaced manuscript in Times New Roman or some other pretty font (not Courier!). Use italics, not underlines. Have your contact information on the manuscript including your email address. Let us know if this is a reprint and from where. Again, be sure you have the rights to reprint – we won't chase down permissions. Fiction, humor, science fiction, fantasy, dark fantasy, urban fantasy, etc.
Stories MUST contain beer, preferably humorous. Beer must save the world. Can be science fiction, fantasy, humor, mystery, historical, etc.
Email Submissions Only. RTF only.
Simultaneous submissions? No.
Standard manuscript format. (Double spaced, contact info including email at the top of manuscript)
Stories should be between 2000 and 6500 words.
Pay: Royalties, author share divided equally among the authors
Email submissions to Anthologies AT skywarriorbooks DOT com
Our group discussion is on Facebook at How Beer Saved the World 2
Via: Sky Warrior Books.
About the Author
Latest Posts
Stuart Conover is a father, husband, published author, blogger, geek, entrepreneur, horror fanatic, and runs a few websites including Horror Tree!