Taking Submissions: Embrace the Silence for Australian and New Zealand authors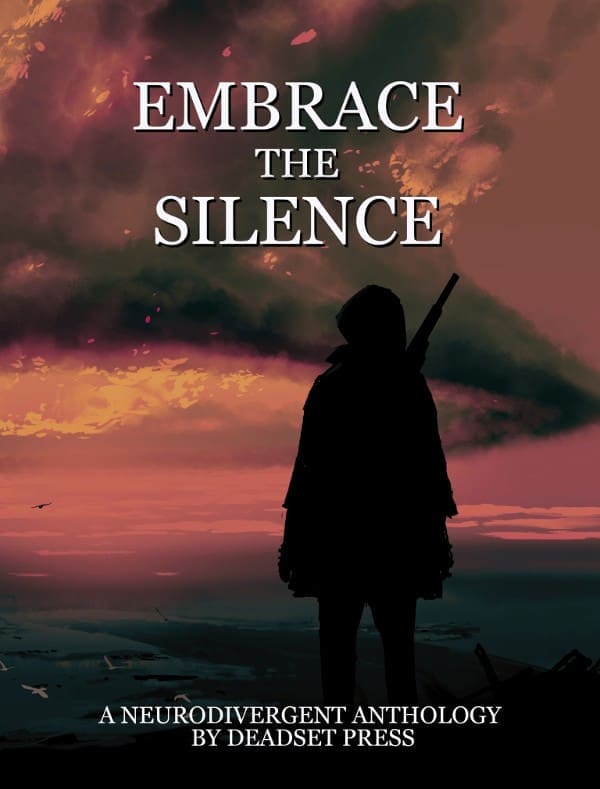 Deadline: October 22nd, 2023
Payment: $20 AUD
Theme: Apocalyptic stories featuring neurodivergent characters
Note: Australian and New Zealand authors who identify as neurodivergent
EMBRACE THE SILENCE: A Neurodivergent Anthology is now open for submissions.
We want apocalyptic stories featuring neurodivergent characters, and we welcome submissions from all Australian and New Zealand authors who identify as neurodivergent, and will also encourage submissions from neurodivergent Indigenous and LGBTIQ authors.
EMBRACE THE SILENCE will be assembled – from the cover to the footnotes – by a team of neurodiverse individuals, including the wonderful E. J. Dawson and the sleep deprived Austin P. Sheehan.
The anthology will be open to all speculative fiction subgenres (an apocalypse can occur as easily in a fantasy realm as it can on a futuristic earth), and we should advise that an apocalypse need not be all doom and gloom – tales of hope, strength, and survival are encouraged. The idea behind the title EMBRACE THE SILENCE refers to characters accepting and embracing their neurodiversity, as well as adapting to a changing and challenging new world. We encourage you to be as creative as you like in your approach to the theme.
Our preferred length for short stories is between 4,000 and 6,000 words, however this is just a guideline, we won't auto-reject stories based on word count alone.
Submissions will open on July 1st and close at midnight on Sunday the 22nd of October.
Please only submit unpublished pieces.
We will not be accepting AI-written stories.
We will be paying contributors $20 each when the anthology is published.
Please send you submissions to [email protected] with the story title, word count and 'EMBRACE' in the subject line.
(Pleased to Unmeet You – 4,000 words – EMBRACE)
We can't wait to read your stories!
Via: Dead Set Press.
About the Author
Latest Posts
Stuart Conover is a father, husband, published author, blogger, geek, entrepreneur, horror fanatic, and runs a few websites including Horror Tree!