Taking Submissions: Corvidae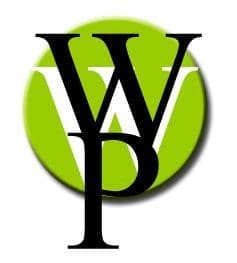 Deadline: October 31, 2014
Payment: $10 and a paperback copy of the anthology from World Weaver Press.
Anthologist: Rhonda Parrish
Corvidae are the family of birds which include such iconic species as crows, ravens, magpies, rooks and nutcrackers. They are known for their high intelligence (they use tools and recognize themselves in mirrors!) and appear in fiction and mythology all through the ages and in a great many different cultures as well.
Corvids are seen as mystical creatures, known to be companions to both Odin and Apollo, believed by the Haida to have created the earth and credited (in the form of Raven the Trickster) for stealing fire and bringing it to earth, but they are also associated with death, disease and madness. According to legend, the Kingdom of England will fall if the ravens leave the Tower of London and so are a kind of good luck charm, but they are also associated with battle and war through their connection with The Morrigan and Badb from Irish mythology. Such paradoxical creatures, it's easy to be fascinated by them, and a great many of us are.
We are looking for well-written speculative fiction (fantasy, science fiction, horror with speculative elements, etc.) of up to 7,500 words long. Nothing gratuitously gory or violent.
Corvidae will be published alongside a companion anthology, Scarecrow. We intend for the two books to be in conversation with one another and so would like some overlap between the authors included in each title. Thus we encourage writers to submit to both anthologies. Please do not submit the same story to both books (if the anthologist believes a story is more appropriate for one than the other she will let you know).
Rights and compensation: Payment: $10 and a paperback copy of the anthology from World Weaver Press. We are looking for previously unpublished works in English. Seeking first world rights in English and exclusive right to publish in print and electronic format for six months after publication date, after which publisher retains nonexclusive right to continue to publish for the life of the anthology.
Open submission period: July 1, 2014 – October 31, 2014
Length: Under 7,500 words
Submission method: Email story as a .doc or .rtf attachment to fae [at] worldweaverpress [dot] com. Subject line: Corvidae Submission: TITLE
Simultaneous submissions = okay. Multiple submissions = no.
Via: World Weaver Press.
About the Author
Latest Posts
Stuart Conover is a father, husband, published author, blogger, geek, entrepreneur, horror fanatic, and runs a few websites including Horror Tree!