Taking Submissions: Corvid Queen (Early Listing)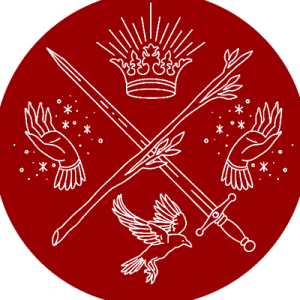 Submission Window: September 1st-30th, 2021
Payment: $5
Theme: Original feminist tales, feminist retellings of traditional tales, and personal essays related to traditional tales.
Thanks for your interest in our journal! Corvid Queen will be open for submissions from September 1-31, 2021.
We're excited to introduce our first-ever guest reader for this submission period! Wen-yi Lee is a writer of speculative fiction hailing from Singapore. Her work has been published by Strange Horizons, Speculative City, Luna Station Quarterly, and Sword & Kettle Press. She can be found on Twitter at @wenyilee_.
GENERAL GUIDELINES
We're looking for original feminist tales, feminist retellings of traditional tales, and personal essays related to traditional tales. Although we started as a magazine of fairy tales, we're now open to pieces based on or related to fairy tales, folklore, myths, legends, and pop culture.
We accept fiction, poetry, creative non-fiction, and pieces that are in-between. For prose, we accept stories of up to 5,000 words.
Please note that you do not need to be female or femme to submit a piece; writers of any gender identity and expression are welcome.
(We're listed on Duotrope & Submission Grinder – Fiction, Poetry.)
PROCESS
How to Submit: To submit a piece, please fill out our Airtable submission form [link active when subs are open]. You may submit one piece per reading period.
Our submission form is unfortunately not able to send an automatic response or a copy of your submission; if you aren't sure if your submission has gone through, please email [email protected]. We're always happy to check!
Payment: We offer an honorarium of $5 for each accepted piece.
Acceptance: If your piece is accepted, you'll receive an email with a publication date & a contract to digitally sign. We'll follow up a week or two before your publication date with payment confirmation, any suggested edits to your piece, and options for a featured image.
We may make minor changes to your work to align with our grammar & style conventions, and we may add and modify content notes. We will never make major changes to your work without your permission.
Please note that there may be a long wait time between acceptance and publication! We publish one piece per week, so if we receive a lot of pieces that are a good fit for us during this reading period, we may schedule them further out in the year.
Rights: When you publish with us, you retain full rights to your work. We ask that you wait until after the work has been published to repost or republish it elsewhere, and that you mention Corvid Queen as its original home. We'll post excerpts from your work on our social channels, to share & showcase it. We may also nominate your work for national literary awards.
WISH LIST
We encourage you to read through the journal to get a sense for the stories that speak to us. If you're curious about what we consider to be a feminist fairy tale, we also encourage you to read this conversation about subversions of fairy tale femininity.
Here are some things we'd especially like to see in this round:
Non-Western retellings

stories about gorgons

hybrid or multimedia pieces

personal essays

classic fairy tale romances
General Policies
We accept simultaneous submissions. We also accept reprints from defunct blogs, magazines, and presses, or pieces that have been pulled from publication for ethical reasons.
We do ask that you include content warnings with your piece, and we provide a dropdown list to choose from. We're not big fans of erotica or extremely graphic violence — please don't send it to us!
We will not accept anything that promotes racism, sexism, homophobia, transphobia, ableism, or other oppressive and harmful viewpoints; anything that uses sexual violence for shock value; or anything that stigmatizes mental illness. We will not read anything submitted by abusers, and we reserve the right to remove any published piece from our site.
Unless guest editors are otherwise specified, you can address cover letters to "Dear editors" or "Dear Kay, Jessie, & Naseem." Please avoid "Dear Ms. Allen."
We can pay authors via PayPal or Venmo only—not Zelle or bank transfers.
Via: Sword and Kettle Press.
About the Author
Latest Posts
Stuart Conover is a father, husband, published author, blogger, geek, entrepreneur, horror fanatic, and runs a few websites including Horror Tree!