Taking Submissions: Bon Appetit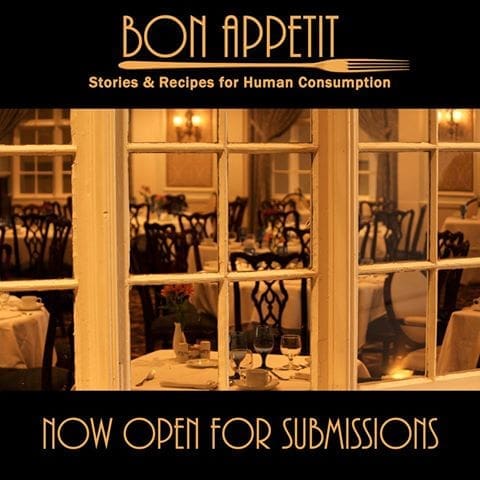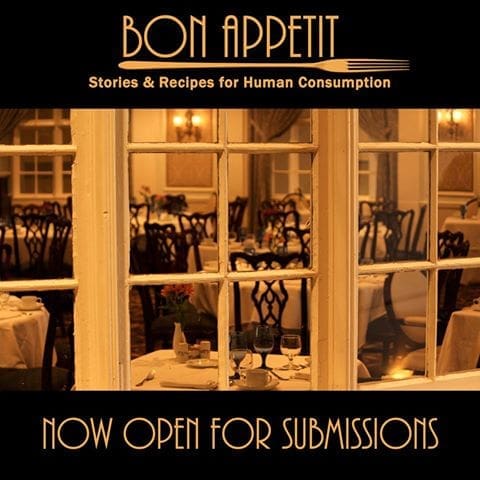 Deadline: October 31st, 2016
Payment: Contributor's Copy
From Hydra M. Star and Alder Strauss, the publishers of Infernal Ink Magazine and the Don't Look Back Urban Folklore Anthology, comes Bon Appetit, an anthology that puts long pig back on the menu.
What We Want:
Your best and most compelling short stories about cannibalism, people eating other people. Simple, right?
We're open to all genres as well as adult/erotic content.
NO ZOMBIES!
Also, DON'T include in your stories acts of pedophilia.
Submission Guidelines:
Submissions will be accepted from now until Halloween (October 31st) of 2016.
All those who submit work will be notified soon thereafter via email regarding the status of their submission.
Contributors must be 18 years of age or older to submit work to this anthology.
All submissions and inquiries MUST be sent via email to [email protected] with the subject line "SUMBISSION FOR BON APPETIT".
All submissions must be made as either a .doc, .docx, or .rtf file. No fancy formatting, please. Whatever the default settings on your writing software are will be fine. We'll take care of the rest. Absolutely no submissions sent in the text of the email or by any other means or methods will be accepted or considered.
Stories should be between 1,000 and 12,000 words. For the right story we will allow for some wiggle room on word count, but we are not accepting flash or mirco-fiction.
No poetry.
No art or photography.
Multiple submissions are welcome.
Simultaneous submissions are discouraged.
All submissions must be the original works belonging to the person(s) who submit them.
All contributors are required to sign a contract with us, via email, which gives us exclusive rights to the work for one year, from the date of publication. During this year the work in question should not re-published, posted online, or otherwise made available to the public.
Payment/Compensation:
All contributors will receive one physical (paperback) copy of the anthology. Our goal is to have the book to contributors just prior to its scheduled release date of Halloween 2017.
About the Author
Latest Posts
Stuart Conover is a father, husband, published author, blogger, geek, entrepreneur, horror fanatic, and runs a few websites including Horror Tree!