Taking Submissions: All Dark Places 3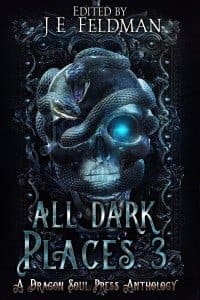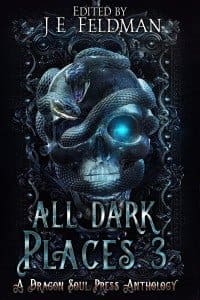 Deadline: July 31st, 2021
Payment: Royalties
Deadline – July 31st, 2021
Publication – October 2021
Word Count – 5,000-15,000
Theme – In a world where so many dark things go bump in the night, terror awaits around every corner as these authors take horror stories to the next level.
IMPORTANT INFORMATION
Maximum of two submissions per anthology per author.
Authors can submit to all anthologies simultaneously.
Reprints from third party sources accepted IF author currently holds full rights. We will not publish duplicate stories within DSP.
Royalties are paid quarterly.
Anthology story rights revert back to the author after one year from publication date.
Do not submit anthology stories with chapters.
All submissions will be reviewed within thirty (30) days of the anthology's deadline.
After receiving edits back, the author has two weeks to return the submission for formatting.
POETRY SUBMISSIONS: All poetry needs to be contained within a single email. Each poem should be in a separate document. Haikus may be grouped together.
Via: Dragon Soul Press.
About the Author
Latest Posts
Stuart Conover is a father, husband, published author, blogger, geek, entrepreneur, horror fanatic, and runs a few websites including Horror Tree!