Taking Submissions: Spooky Magazine #1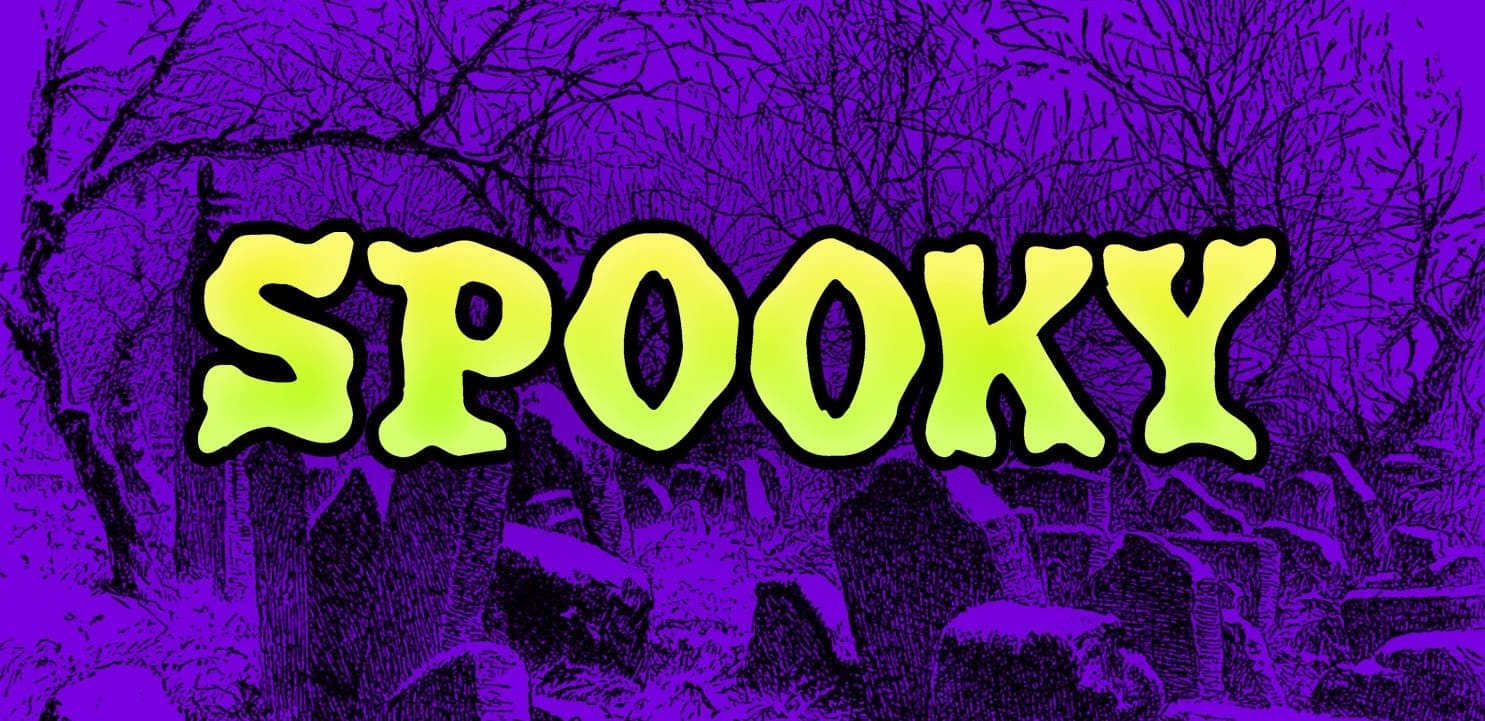 Submission Window: October 1st – December 31st, 2023
Payment: 1 cent per word
Theme: Cozy horror. Fun horror. Classy horror. Dare we say, wholesome horror?
Cozy horror. Fun horror. Classy horror. Dare we say, wholesome horror?
Oxymoron? We don't think so. One place you can start your exploration of this idea is an article from Nightmare Magazine penned by one of our co-founders.
But perhaps the easiest way to understand what we mean is to read stories by some of the old masters we love: Ray Bradbury, Charles Beaumont, Richard Matheson, Robert Bloch, Roald Dahl. Watch classic episodes of Thriller, The Twilight Zone, and Night Gallery. Read old horror comics. Listen to radio dramas like Suspense, Quiet, Please, and Inner Sanctum Mysteries. Consume enough vintage horror, and you'll probably begin to get an idea of the type of thing that's likely to appeal to us.
In short, we're looking to provide a space for a type of storytelling that has largely gone out of style – dark and scary, but playful and approachable with an emphasis on plot. To clarify further, here's a list of things we want and things we don't, which may help you hit the sweet spot.
THINGS WE LOVE:
Stories with a moral core. It need not happen in every tale, but we like to see good prevail (or at least evil punished). Ironic justice, in which cleverly nasty things happen to bad people, as in old EC comics, makes us chuckle with ghoulish delight.
Well-earned twist endings. There's nothing we love more than a really good surprise or a clever way to subvert our expectations. Pull the rug out from under us and leave us gasping.
High concept settings and situations reminiscent of the pulps. Androids, ghosts, aliens, old castles, vampires, dinosaurs, deals with the devil, mad scientists, Wild West gunslingers, and so on. All are welcome. Give us thrilling adventures dipped in the macabre. Remember – old tropes are great, so long as your story is doing something new with them.
Tales of the fantastic invading ordinary settings. Bring terrible and unpredictable horrors into the suburbs, into our workplaces, into our homes.
Magical realism. Don't worry too much about explaining how or why strange things happen. We are perfectly willing to accept that they do and move on to the good stuff in the story.
Playfulness and dark humor. We're not looking for blatant comedy, but a certain level of mischief and glee will go a long way in making your story a fit for SPOOKY.
Classic Americana. Halloweeny hijinks. Campfire stories. Stuff that makes us feel like kids.
NO THANK YOU:
Grimdark nihilism that leaves us feeling hopeless.
Trope rehashes that fail to add an imaginative twist.
Floaty, dream-like milieus without a clear plot. We are fine with surreal occurrences, but things need to actually happen in your story.
Hard science fiction.
Sword and Sorcery or second-world fantasy.
Poetry
Excessive gore. A certain level of violence is to be expected, but we're not a market for splatterpunk. Less is pretty much always more when it comes to violent content here – we're big fans of stories that imply rather than describe gruesome situations.
Excessive obscenities. We won't lose our minds over an occasional "hell" or "damn," but that's about our limit. Keep it pretty much PG.
Graphic sex. Again, keep it PG. Any sexual acts important to your story should be implied, rather than described.
Kidlit. Even though we like fiction that is relatively family friendly in terms of content, children aren't our primary audience. We aren't Goosebumps, Scooby Doo, or Scary Stories to Tell in the Dark. Don't send us stories about eleven year olds investigating werewolf sightings at their school playground.
Absolutely no abuse, violence, or sexual situations involving children.
Absolutely no racism, misogyny, or homophobia. Although we are going for a retro vibe with this magazine, we can keep what we love about old fiction while rejecting its pitfalls. SPOOKY is committed to treating all people with respect.
We shouldn't need to say this, but…
ALL STORIES MUST BE WRITTEN BY A HUMAN BEING. IF WE SUSPECT A STORY OR ANY PART OF A STORY WAS WRITTEN USING ARTIFICIAL INTELLIGENCE, IT WILL BE AUTOMATICALLY REJECTED.
RIGHTS AND PAYMENT
SPOOKY Magazine seeks First Publication Rights in English, with six-months exclusivity from date of publication, nonexclusive thereafter, with the option to reprint stories in a possible "best of" anthology sometime in the future. We pay one cent per word, via PayPal, for original fiction. SPOOKY does not accept reprints at this time. Authors retain copyright to their work.
SPOOKY is not purchasing artwork at this time.
OTHER IMPORTANT INFORMATION
All stories for SPOOKY should shoot to be 5000 words or fewer. If you're over by a hundred or so, we won't mind, but please don't send us anything much longer. Shorter fiction usually serves our purposes better (and allows us to pack more stories into each issue), with a sweet spot of about 2500 or 3000 words.
Simultaneous submissions are fine, but please let us know if your story is accepted elsewhere. Hold off on multiple submissions until hearing back from us, but if we turn down one of your stories and our submission window is still open, feel free to send us another.
SPOOKY publishes two issues each year – a spring/summer issue in April and a fall/winter issue in October. Our submission periods are October-December for stories to be considered for our spring/summer issue and May-July for stories to be considered for our fall/winter issue. Any fiction sent outside these windows will be rejected unread.
We aren't super picky about this, but we prefer stories to be presented in some approximation of the Shunn Manuscript Format. Please send all submissions to spookymagazineinfo [at] gmail [dot] com with the subject heading SUBMISSION: Story Title / Author Name
Via: Spooky Magazine.
About the Author
Latest Posts
Stuart Conover is a father, husband, published author, blogger, geek, entrepreneur, horror fanatic, and runs a few websites including Horror Tree!