Disclosure:
Our reviews may contain affiliate links. If you purchase something through the links in this article we may receive a small commission or referral fee. This happens without any additional cost to you.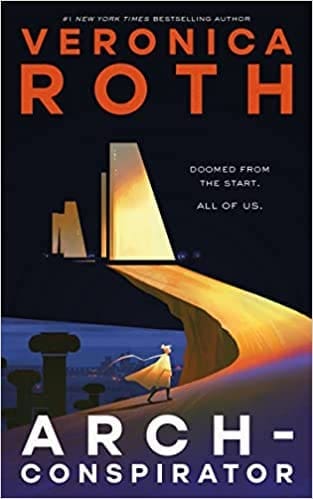 Title: Arch-Conspirator
Author: Veronica Roth
Publisher: Tor Books
Genre: Dystopian, Science Fiction, Mythology
Release Date: 21st, February, 2023
Synopsis: Outside the last city on Earth, the planet is a wasteland. Without the Archive, where the genes of the dead are stored, humanity will end.
Passing into the Archive should be cause for celebration, but Antigone's parents were murdered, leaving her father's throne vacant. As her militant uncle Kreon rises to claim it, all Antigone feels is rage. When he welcomes her and her siblings into his mansion, Antigone sees it for what it really is: a gilded cage, where she is a captive as well as a guest.
But her uncle will soon learn that no cage is unbreakable. And neither is he.