Disclosure:
Our reviews may contain affiliate links. If you purchase something through the links in this article we may receive a small commission or referral fee. This happens without any additional cost to you.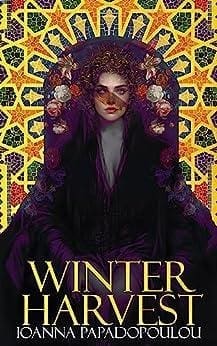 Title: Winter Harvest
Author: Ioanna Papadopoulou
Publisher: Ghost Orchid Press
Genre: Greco-Roman Myth & Legend Fantasy eBooks, Mythology
Release date: 21st November, 2023
Synopsis: When her beloved daughter Kore vanishes, Demeter is distraught. Suspecting betrayal and mistrusting of her family, she searches across the world, unable to come to terms with such a loss. But Demeter is one of the original goddesses of Mount Olympus, and a force not to be underestimated. She is determined that she will find her daughter, even if it means destroying humanity in the process.
Winter Harvest is a brand-new, dark reimagining of the tale of Demeter and Persephone by Greek author Ioanna Papadopoulou. Steeped in lore and with a deep understanding of the many different facets of Demeter's personality, this retelling will change your perspective on one of the most well-known stories of Greek mythology.