Sinister Stoat Press Is Open To Novela, Novellas, and Collections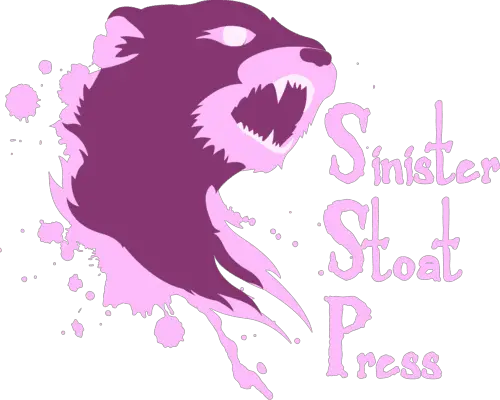 Deadline: May 1st, 2021
Payment: Royalties
Themes: Horror where "The key for us is suspension of disbelief. We want to be able to read your work, put it down and go "Did that just happen?""
Note: Only open to: Authors of Color, Authors who Identify as LGBTQ+, Authors with Disabilities, Current and Former Sex Workers
Sinister Stoat Press is an imprint of Weasel Press. We're the sly dogs of horror, unafraid to embrace the strange, the daunting, and mostly, the downright messed up world that encircles us. We're a gang of strange travelers seeking out poets, fiction writers, and artists to help us form our new collective.
 We look for stories that suspend disbelief. We want your unexplained phenomena, your aliens, your unknown creatures, blood-filled Halloween nights, and everything in between that keeps you up at night. We love things related to furry writing, secret government experiments gone wrong, found documentation of lost ghost adventurers, and much more!
 We're still gathering ourselves, and we have some submission calls listed below. In the meantime, check out our two publications we put out. The Haunted Traveler, and Dread: A Furry Horror Magazine. These projects will give you an idea of how twisted we are and how we started down this insidious journey of the unknown.
Submission Guidelines
Check our Facebook, Twitter for our updates. 
Currently OPEN for submissions.
We strongly recommend reading a Sinister Stoat book to get a better feel of what we want and look for in our authors.
As of May 2020, Sinister Stoat Press is only seeking work from:
Authors of Color

Authors who Identify as LGBTQ+

Authors with Disabilities

Current and Former Sex Workers
In your submission, include a cover letter that addresses the following:
Your target audience for your book

A brief synopsis

Possible promotional ideas and ways to develop your brand as an author
 Do not submit your whole manuscript. Only include a small selection of poems, the first few chapters of your novel or novella, or a few short stories from your short story collection.
Sinister  Stoat Press is focused on publishing works of horror, whether through  poetry or fiction. The key for us is suspension of disbelief. We want to  be able to read your work, put it down and go "Did that just happen?"  Want to be immersed, taken out of our lives and thrown into a horrific  whirl of terror. Though we look at most horror, we tend to specialize in  experimental styles (found documents, stylized fiction and poetry,  photography and word blends, etc.), stories and poetry featuring strong  LGBTQ characters, strong characters of color, Furry related material,  drug induced writings, and No Sleep Reddit style fiction.
We  will not review any non-fiction works, memoirs, overly religious  material, torture porn, endorsements of Nazi beliefs, or anything  featuring positive portrayals of racism, homophobia, transphobia, rape,  sexual assault, and victim blaming.
We currently publish:
Poetry MicroChapbooks: Up to 24 pages of poetry.

Poetry Chapbooks: 25-60 pages of poetry.

Full Poetry Collections: Contains 70 pages of poetry.

Fiction chapbooks and Novelettes: up to 30K words, No less than 15K words.

Novella: 31K to 80K words.

Novel: Minimum 81K words. NOTE: Weasel Press generally does not accept works that are over 140K words.
Via: Sinster Stoat Press.