Taking Submissions: Weirdbook Magazine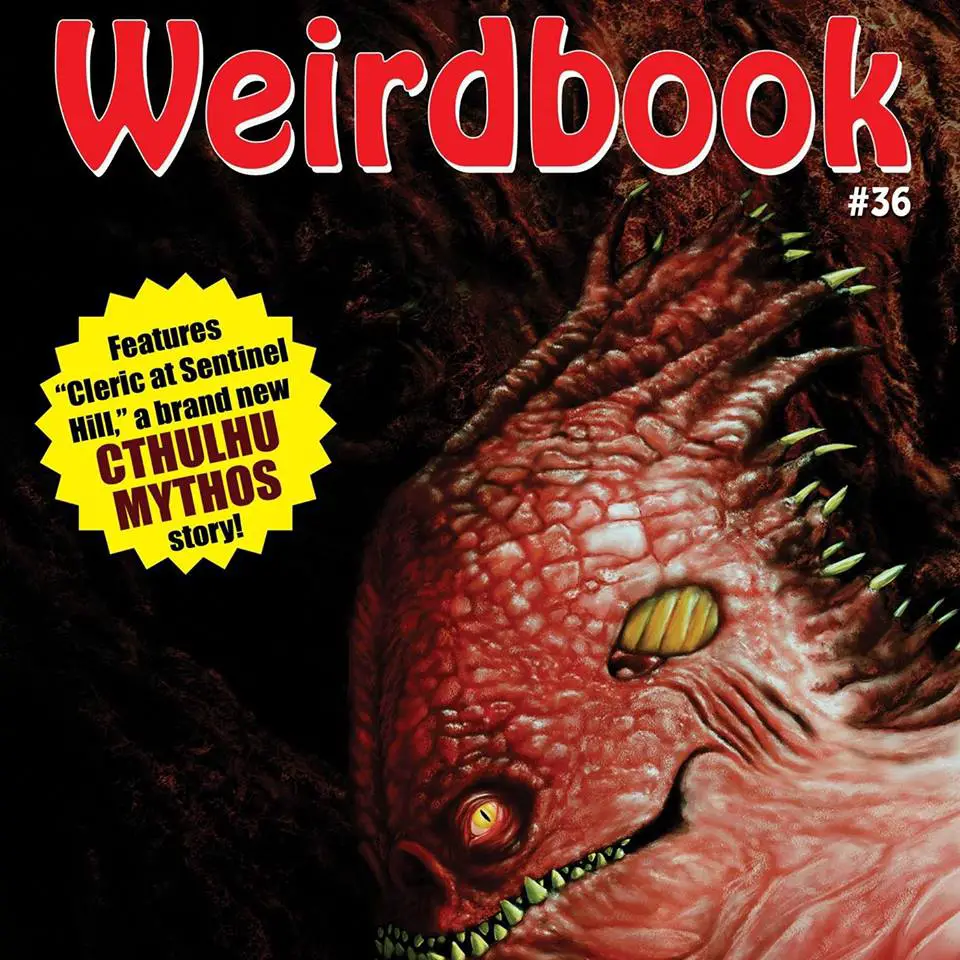 Deadline: October 31st, 2017
Payment: $5 per thousand words and two printed contributor copies (or 1 copy per poetry.)
Simultaneous submissions are allowed as long as you let me know.
Update: All stories need to be self-contained/Stand alone.
I don't mind a story being part of a series, but it can't be a serial.
Update #2: No HARDCORE sex!
                          No Sexual violence!
                         No UNDERAGED SEX!!
I'm looking for original (no reprints) well-written (duuh, I guess that that's fairly obvious) weird stories. My tastes are broad and I'm looking for any of the following: fantasy, dark fantasy, sword and sorcery, ghost, horror, heroic fantasy, science fantasy or just plain odd.
And please, no cover letters or biographies.
Just Shunn Format!
One Story Submission at a time, please!
And please, no stories longer than 5,000 words.
Important:
Please include your name, address, email address, the title of your story and its word count in your email. Preferably attach your story as a doc, docx or rtf file. Please send it in a standard format; if in doubt check here for guidance: http://www.sfwa.org/2008/11/manuscript-preparation/
http://www.shunn.net/format/story.html
Current payment is $5 per thousand words  and two printed contributor copies. Only one copy for poetry.
(That's $0.005 per word)
Please send your submissions to: weirdaether(AT)t-online.de
And lastly, if you want to impress me then you need to ENTERTAIN ME!!
Regards.
Douglas Draa
Editor
Via: Weirdbook Magazine
About the Author
Latest Posts
Stuart Conover is a father, husband, published author, blogger, geek, entrepreneur, horror fanatic, and runs a few websites including Horror Tree!