Taking Submissions: The Map of Lost Places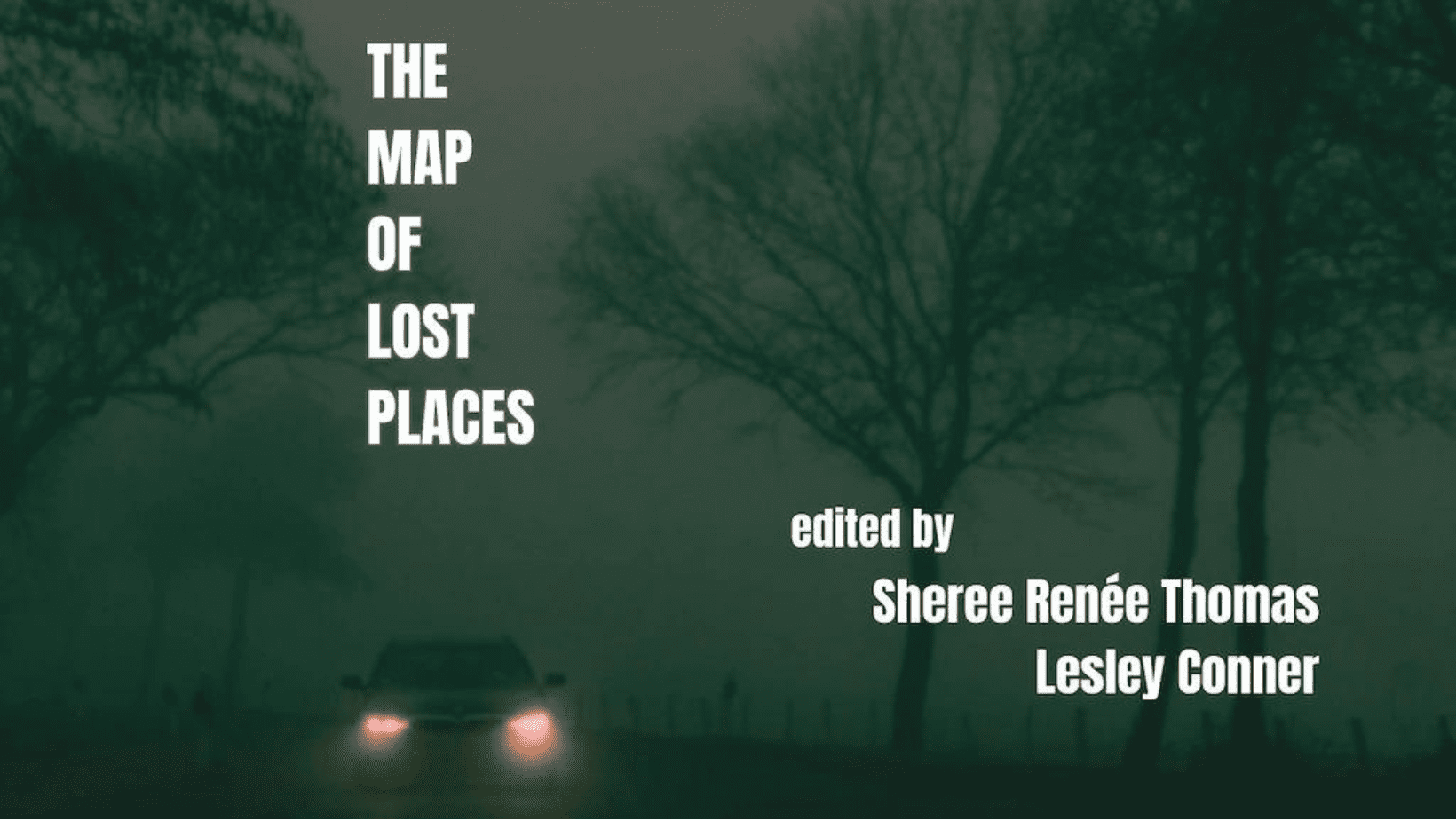 Submission Window: December 1st – 31st, 2023
Payment: 8 cents per word and a contributors copy
Theme: Stories about places where weird things happen
Editors Sheree Renée Thomas and Lesley Conner are looking for stories about places where weird things happen. Places that have strange histories, their own traditions and customs, their own dangers. These can be based off real folk tales or old wives tales – think the Mothman in Point Pleasant, WV – or ones that you come up with all on your own. But your story should tell of someone going to one of these places – either intentionally or they just stumble across it – and what happens when they encounter the frightening/strange thing that is in or occurs in that location.
Depending on the Map of Lost Places Kickstarter funding level, we expect to fill the anthology with eight to twelve original stories selected from an open reading period. The Kickstarter will launch on October 10 – click here to be notified as soon as it happens!
In order to avoid duplicates in the open submission call, locations already chosen by the featured authors are listed below. This list will be updated as the authors make their decisions, so be sure to check back!

Monroe, GA
Underwater cave in the Caribbean Sea
The Forbidden City in Beijing, China
Central Pennsylvania
Arkabutla Lake in Coldwater, Mississippi
Open call begins: December 1, 2023
Open call ends: December 31st, 2023
Word Count: Up to 5000
Payment: 8 cents a word (up to 5000) + copy of anthology in soft cover
Rights: First English language rights (soft cover, hard cover, ebook, digital)
Sim-subs: Yes
Multi-subs: No
Format: Docx, Doc, or RTF using Shunn Manuscript Guidelines
Apex Book Company and its editors welcome and encourage submissions from writers of all races, color, religion (creed), gender, gender expression, age, national origin (ancestry), disability, marital status, sexual orientation, and military status.
We want diverse voices. We value diverse voices. Saying that, please be aware that we do not collect any information that might clue our editors to any of these attributes other than your name, email, and cover letter before any decisions are made regarding your submission.
FAQ
Can you recommend media for us to look at that will give writers an idea of type of work we seek?
The Negro Motorist Green Book by Victor Hugo Green (the historical travel guide book, not the movie!)
"Dontay's Bones" by Danian Darrell Jerry (F&SF, May/June 2021 issue)
'Salem's Lot by Stephen King
Chapelwaite
Black House by Stephen King and Peter Straub
The Changeling by Victor LaValle
Midsommar
Silent Hill
North American Lake Monsters: Stories by Nathan Ballingrud
Channel Zero ("Candle Cove," "The No-End House," and "Butcher's Block" in particular)
Jeff VanderMeer's Southern Reach trilogy
The Lighthouse
We've also got a Pinterest board for some visual vibes!
Is the 5000 word limit a hard cutoff?
Yes.
Can you accept post mailed printed submissions?
No.
How long will the submission wait time be?
Approximately one month.
If I've been recently published in Apex Magazine, can I submit to The Map of Lost Places?
Yes.
Are original translated works okay?
Absolutely, yes.
Both you and your translator will be listed as contributors and sign separate contracts. We will split your payment 50/50 with your translator unless otherwise instructed.
My story was rejected by Apex Magazine and/or one of our previous anthologies. Can I submit it?
Yes.
Do you still have a question about the guidelines?
Email Lesley Conner ([email protected])
Via: Apex Book Company.
About the Author
Latest Posts
Stuart Conover is a father, husband, published author, blogger, geek, entrepreneur, horror fanatic, and runs a few websites including Horror Tree!