taking Submissions: The Hungry Ghost Project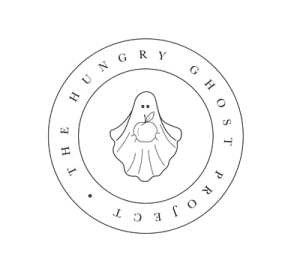 Deadline: May 1st, 2021
Payment: £5 and a contributors copy
Theme: food, hauntings, memory and consumption, both independently and combined.
Please email all submissions to [email protected].
We accept fiction and creative non-fiction up to 1000 words on the topics of food, hauntings, memory and consumption, both independently and combined. Please do interpret our theme!
We are also open for visual art submissions of all kinds! Please send up to five JPG or PNG files.
We accept (and encourage) hybrid, experimental and creative-critical work.
Unfortunately, we cannot publish poetry at this time.
All accepted work will go through a brief, collaborative editorial stage.
Please make sure your writing is double-spaced (where possible) and presented in a readable font.
The email subject line should include your name and the type of submission, for example: [name] – fiction.
Writing should be sent as a word document and accompanied by a PDF if necessary.
Tell us a bit about you in your cover letter, and include a brief bio of up to 50 words.
Our submissions are open to everyone, and we particularly encourage marginalised and emerging writers to submit.
We have reserved five spaces in our first issue for previously unpublished writers, so please let us know if you qualify!
Upon publication, contributors will be sent £5 (via PayPal) and a print copy of the issue.
Copyright remains with authors and artists, but we ask that you credit us if your work appears elsewhere.
We only accept unpublished work.
We encourage multiple (1–3) and simultaneous submissions, but do let us know if your work is accepted elsewhere so we can congratulate you!
Our response time is currently less than a week, but please allow up to thirty days before querying.
Plagiarism and hateful content will never be tolerated.
Submissions close on May 1st. Thank you for your support!
Via: The Hungry Ghost Project.
About the Author
Latest Posts
Stuart Conover is a father, husband, published author, blogger, geek, entrepreneur, horror fanatic, and runs a few websites including Horror Tree!