Taking Submissions: The Devil Who Loves Me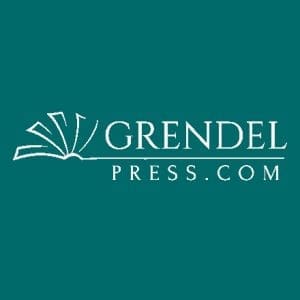 Deadline: January 1st, 2023
Payment: 5 cents per word
Theme: Dark Romance – Literal devil, figurative devil, questionably the devil. Open to interpretation. Happy endings are open to interpretation, but leave gore and assault at the door.
GrendelPress accepts short story submissions that fit into our chosen genres of Dark Fantasy, Horror, and Romance.
We will develop themes for each genre as submissions accumulate.
Unpublished short stories must be 3,000-7,000 words and if approved, will be featured in our anthologies consisting of ~65,000 words each. Approved stories will be published in English ebook and print. If approved, you will be notified when the anthology has received the perfect combination of stories to publish and it's expected publication date.
Current Themes:
The Devil Who Loves Me – Dark Romance – Literal devil, figurative devil, questionably the devil. Open to interpretation. Happy endings are open to interpretation, but leave gore and assault at the door.
Compensation
We pay .05 per word in exchange for rights to publish your original stories in a seasonal anthology. No reprints, these stories must be unpublished elsewhere. We may be running multiple themed anthologies at a time, so feel free to submit one story per theme only.
Exclusivity Terms & Author Rights
Upon payment, GrendelPress gains the right to publish your story in our seasonal theme anthology exclusively for one year from the date of publication. You retain the rights to your work and will be credited appropriately at all times. After the year has ended, GrendelPress retains the right to feature your story in the same anthology, but you are free to publish elsewhere at your discretion.
What We Want
Unpublished short stories with 3,000-7,000 words (we will consider stories that are slightly outside the word count range)
We go for stories that are dark and deep; we are looking for the stories that stick with you long after you go to sleep.
Stories with a depth of character that explore the mind as much as the monsters.
Stories that show more than tell and build suspense before shock factor.
Easily readable. It's wonderful to craft a gorgeous story, but if people need a dictionary to understand it, we cannot accept it.
What We Do Not Want
Stories published elsewhere
Shorts without properly formatted dialogue or containing too many spelling and grammar errors. These stories may be returned to you with a request to clean them up and resubmit.
Stories that are not Dark Fantasy, Horror, or Dark Romance
Fan fiction or anything that may cause copyright issues.
Sex is fine, but plot should come first.
Stories that include intolerance of a person or group's race, religion, nationality, physical or mental ability, gender identity, or sexual orientation.
Gratuitous gore and violence with no purpose – blood and guts are fine as long as there's something more going on than the shock factor.
Stories that glorify, minimize, or inaccurately represent child abuse, animal abuse, or sexual assault.
Deadline & Schedule
We are always accepting submissions, but our first deadline will be January 1st, 2023. We will notify of your acceptance or denial via the email you provide in your submission. You have a chance at that time to consider our agreements and specify your method of payment.
This plan may change as unforeseen issues arise.
Phase One – Screening Stories
– We will cut off submissions for the four current anthologies on Jan 1st, 2023.
Phase Two – Correspondence
Jan 1st – Jan 31st
– Send initial acceptance/denials.
– Send separate email with the editing/publishing schedule going forward to the Accepted Queue.
Phase Three – Edit-Pocalypse
Feb 1st – April 1st
– We begin the process of editing the accepted stories and corresponding with the authors to polish the stories.
Phase Four – Cover Art & Marketing Materials
Feb 1st – April 1st
Phase Five – Begin Preorders and Launch Countdown
April 1st – July 30th
Simultaneous Submissions
To qualify your submission to us, your story must not have been published elsewhere. If you submit your story to another publication, please notify us of your withdrawal via email at [email protected]
Multiple Submissions
You may submit multiple stories of multiple genres to us! We will be taking submissions and crafting them into anthologies based on subject and theme. You may submit two completely different stories and have them published in completely different anthologies. We will communicate with you directly if your stories are accepted as to what anthology they will be published.
Manuscript Format
The manuscript must be understandable by a mixed audience. Any English is fine as long as the average joe can understand all of the references and it follows basic grammar rules.
12 pt. Georgia or Times New Roman font, normal margins, and double spaced
Do not use any special formatting like headers, page numbers, images, and page/section breaks
Include your author's name, title, and word count on the first page
Indicate scene breaks with three stars, no space (***)
Indicate the end of the manuscript with three stars, with spaces in between (* * *)
Submission must be in Microsoft Word (.doc, .docx)
Save the file name in this format: Title of Story_Author's Full Name
You may use a penname as your author name, but please include your full legal name in the form submission box for payment purposes.
Send your Submissions
Via: Grendel Press.
About the Author
Latest Posts
Stuart Conover is a father, husband, published author, blogger, geek, entrepreneur, horror fanatic, and runs a few websites including Horror Tree!