Taking Submissions: The Amber Waves of Autumn – Surf Noir Anthology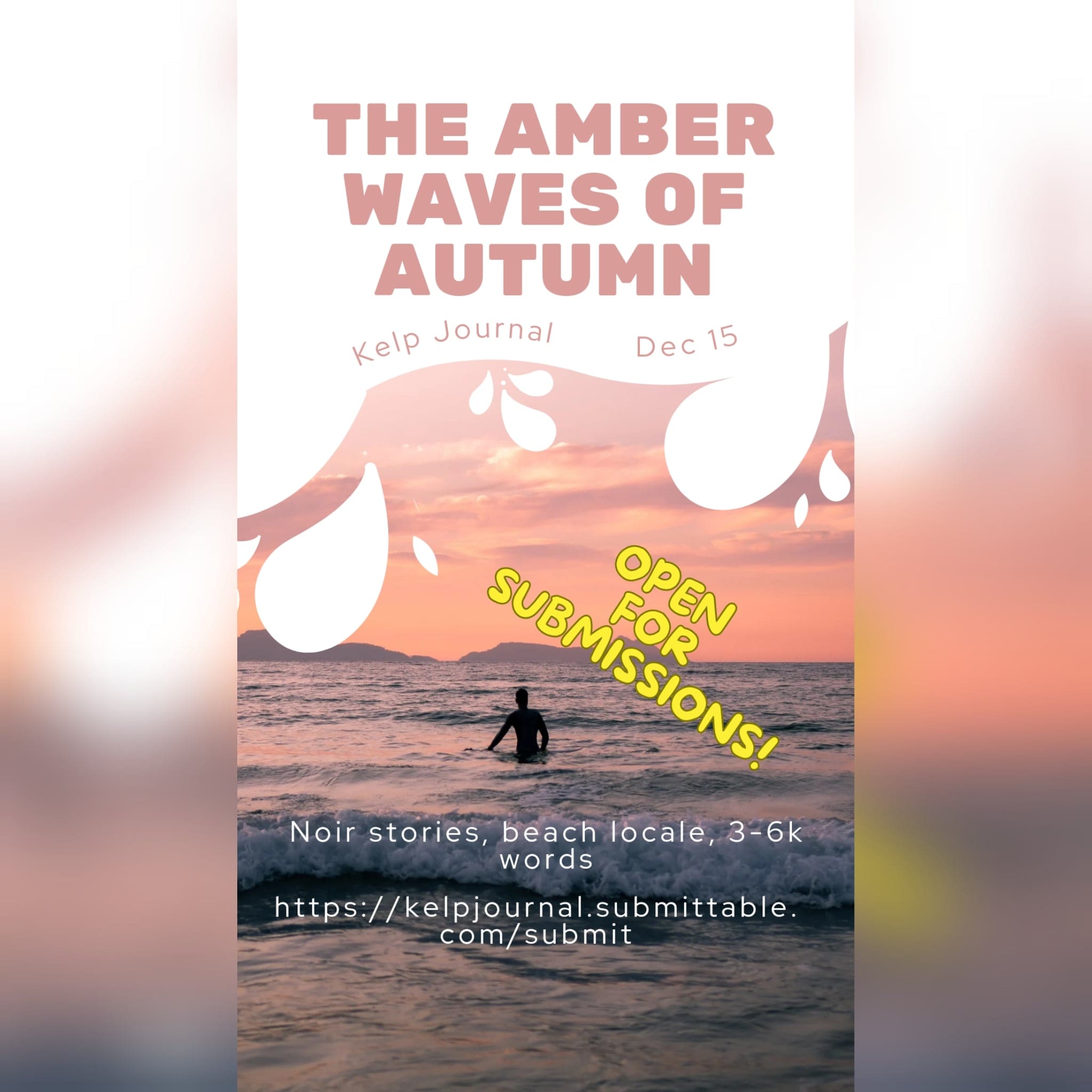 Deadline: December 16th, 2023
Payment: $35 and royalties
Theme: Noir stories that take place near the beach. Bonus if a surfer or water-related person is a character.
This book's predecessors, The Silver Waves of Summer, and The Dark Waves of Winter were huge successes, including The Dark Waves of Winter earning a perfect 5 Stars from Indie Reader. They were both well-reviewed in myriad publications, including Kirkus Reviews.   "A potent assemblage of briskly paced tales that will satisfy mystery and crime noir fans." – Kirkus Reviews.
We are looking to build on our previous success.The Amber Waves of Winter is planned for publication in the fall of 2024. Pay is $35.00 dollars per accepted story and a share of royalties. You will be published next to some big names. We are looking for 10-12 short stories that adhere as closely as possible to the following guidelines:

1)  It must take place in a beach locale.
2) We are looking for noir/neo-noir. Crime, capers, detective stories, and mysteries are all a good fit. Literary stories work as well provided it contain the requisite subject matter.
3) We always appreciate a surfer or water-related person (life guards, sea captains, etc) as a character.
4)  Word count between 3k and 6K preferred.
Via: Kelp Journal's Submittable.
About the Author
Latest Posts
Stuart Conover is a father, husband, published author, blogger, geek, entrepreneur, horror fanatic, and runs a few websites including Horror Tree!