Taking Submissions: The Alchemy Press Book of the Unknown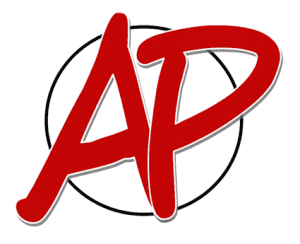 Submission Window: November 1st, 2022 to December 14th, 2022
Payment: 1p per word
Theme: Dark fantasy stories set in the real world (preferably the modern one
Submissions Call for The Alchemy Press Book of the Unknown
Imagine a publication with stories set in the recognisable world – but with a shift in perspective, into the unknown. Perhaps even the unknowable. An unknown brimming with all things strange and weird … and a touch of horror. Think of stories you might have read in a magazine such as Unknown (later Unknown Worlds), edited by John W Campbell; in the pages of Fantastic, edited by Ted White; or watched in episodes of The Twilight Zone…
Think of writers such as Theodore Sturgeon, Robert Bloch, Richard Matheson, Helen Marshall, Charles Beaumont, Peter Atkins, Connie Willis, Roger Zelazny, Howard Waldrop, Harlan Ellison, Joyce Carol Oates, Jonathan Carroll… In which vein, The Alchemy Press proudly announces a call for submissions to a new forthcoming anthology: The Alchemy Press Book of the Unknown, edited by Peter Coleborn and Mike Chinn.
We are looking for dark fantasy stories set in the real world (preferably the modern one, but we are flexible) which take an askance view of life. Tales which twist reality. Tales which alter a life (or many lives) forever – for good or ill, and in the strangest way. With a hint of horror. We do not want sword and sorcery, heroic fantasies, quest fantasies. We do not want stories set in out-and-out SF worlds, planets, or spaceships. We do not want stories that focus on horror – and certainly nothing intended to gross out the reader. No psychopathic killers. And no proselytising religious tales, whether metaphorical or not.
The submission window will open on 1st November and run to 14th December 2022. All submissions should be sent to [email protected]. Do not send your submissions outside these dates without prior agreement. Payment will be 1p per word (approx 1.3c). Maximum word length should be no more than 7,000 words and no less than 3,000 (unless agreed beforehand), otherwise the submission will be binned unread. We are seeking unpublished stories only.
Manuscript guidelines: doc, docx, txt files are fine; use a readable font (such as Times or Arial) at 12 points; 1.5x or 2x line spacing. For indents we prefer the use the ruler guide, not tabs or spacebar. Page number, title and name in the header or footer. Ensure the story title, word count and preferred by-line, along with your name and email address, are included on page one. In your cover email include your name and full contact details, the story title and word count. Email subject should be along the lines of: Unknown/[story title]/[your name]. Stretch your imagination and send us your best, your strangest steps outside the normal world. Show us what lies beyond.
Via: Alchemy Press.
About the Author
Latest Posts
Stuart Conover is a father, husband, published author, blogger, geek, entrepreneur, horror fanatic, and runs a few websites including Horror Tree!