Taking Submissions: Syntax & Salt

Deadline: December 30th, 2016
Payment: $10USD
Syntax & Salt publishes up to 13 magical realism pieces a season. We are open to general submissions from October 1 to December 30, 2016. Myths, Monsters, Legends, and Fairy Tales, our themed issue, is set for publication on October 30th.
Here is how you win our hearts and minds:
Magical Realism
Stories that take up 3500 words or less
Proofread, polished manuscripts
Old stories told in a new way
New stories told in an old way
Sad endings that don't rely on gimmicks or shock value
Happy endings that hurt a little bit
Beautiful prose and well developed plot
Thank you, but no thank you to:
Violence for the sake of violence
We're good with profanity, but it needs to fit the story
Poetry – the thing is, we love it, but we're not there yet
Rape stories are vital stories. 1 in 4 women report being raped, and men are often silent victims of assault. However, many of the rape stories we've read in our careers as writers and slushers and editors do not explore the nuances of character available, and use the act of rape for shock value or to create a victimized character who can be saved.
Here's how you submit:
We no longer accept email submissions. Please continue to read through the instructions here, then submit using our Submittable form. 
For the sake of formatting, we do prefer standard manuscript formatting. You can find an example here.
That does mean Times New Roman or Courier, 12pt., double-spaced. We won't probably reject you out right for deviations, unless you submit in comic sans — that's just not ok.
We like cover letters — nothing crazy, just an idea of who you are, what you're submitting, and the length of your submission. A third person bio can be included, or we'll ask for one upon acceptance.
Remove all identifying information – our staff blind reads submissions.
To show that you made it this far, please include a sentence in your cover letter telling us what your favorite book is, or has been.
One submission at a time please, and give us 24 hours after we've sent you a response to submit again. You are welcome to submit three times in a submission period.
We will respond within 60 days of submission letting you know if your piece has been accepted, held over, or if we've decided to pass. Please do not query until that time has passed.
Simultaneous submissions are welcome, but please note in your cover letter if your piece is a simultaneous submission, and if it is accepted elsewhere, please notify us immediately.
Use the Submittable link below.
Legal Things:
Syntax & Salt pays $10USD by PayPal for each story, regardless of length, with the exception of one Editor's Choice story per issue, which will garner a $25USD payment via PayPal. Payment is guaranteed within 10 business days of the current issue going live.
Syntax & Salt supports and welcomes stories by and about individuals of all ages, classes, disabilities, ethnicities, genders, nationalities, races, religions, and sexual orientations.
Syntax & Salt purchases first worldwide English-language serial and electronic rights. Each story we purchase will be published on syntaxandsalt.com in an electronic quarterly issue. We may also excerpt stories  for promotional purposes. The author retains all other rights.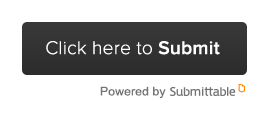 Via: Syntax & Salt.
About the Author
Latest Posts
Stuart Conover is a father, husband, published author, blogger, geek, entrepreneur, horror fanatic, and runs a few websites including Horror Tree!