Taking Submissions: Sunny Places, Shady People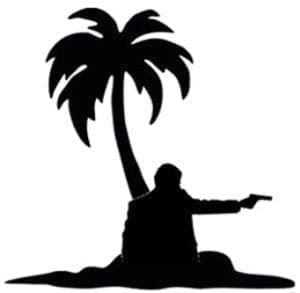 Deadline: February 1st, 2018
Payment: $75
Florida. Just the state's name inspires a reaction when heard. It is a state of pristine white sand beaches, green water, abundant wildlife, strip clubs, bait shops, theme parks and transients. From the Spanish moss-festooned live oaks of the panhandle to the Everglades, from the Keys to the oldest European-established settlement in the United States, Florida has been inspiring crime writers for decades, from the noir of John D. MacDonald to the hijinks of Carl Hiaasen's bestsellers.
We are looking for stories set in, or inspired by, Florida and its eccentricity and complexity. We want diverse voices and characters, tales of darkness and violence, whether they are noir, cozy, hard-boiled or suspense. Push the boundaries of your creativity and the theme! NOTE: The stories don't have to actually be set in Florida, but can be "inspired" by it—so a character can be from here, it can be built around a piece of music about Florida; etc. If you have any questions as to whether your idea fits the theme, do not be afraid to ask!
Specifics
The maximum word count is 5,000 words; the minimum is 1,500.
The stories should be crime-oriented; whether it's the commission, planning or solving of one. It can also be about the after-effects of one. Murder, mayhem, blackmail, embezzlement, robbery—get as creative as you can!
Sunny Places, Shady People will be published by Diversion Books.
Submissions
All submissions will go through a blind-reading process for inclusion. So, do not include your name anywhere on the file; there should simply be a title on the first page.
Pages should also be numbered, and the header should include the title of the story as well.
Please use Microsoft Word; double spaced, using Times New Roman 12-point font.
The name of your file should also be the title of the story, i.e. The Lottery.docx.
Please include your name, address, and contact information in the body of your email.
All submissions should be emailed to 

[email protected]

 no later than February 1, 2018.
Deadline
February 1, 2018
Payment
Each contributor will be paid $75 for one-time use rights.
Any questions and all submissions can be sent to Greg Herren at [email protected].
We look forward to your submissions!
Via: Bouchercon 2018
About the Author
Latest Posts
Stuart Conover is a father, husband, published author, blogger, geek, entrepreneur, horror fanatic, and runs a few websites including Horror Tree!