Taking Submissions: Slaypunk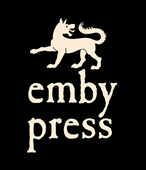 Deadline: August 1st, 2015
Payment: $25.00 and electronic copy
SLAYPUNK: A sub-genre of fictions that features apparatus, devices and methods employed in an effort to capture, dispatch or otherwise combat monsters. The prefix is inspired directly by Saint George and the Dragon as a symbol of monster slaying. The suffix refers to the irreverent way in which this process sometimes occurs, implying immediacy, emergency and the occasional need to do anything possible to just put the damned things down.
This is where you should unleash the action, the clichés and the blood. The requirements here are to include diabolically clever traps, intense use of weapons and final-option strategies that fit with the Slaypunk definition.
Go for action that keeps us riveted to the page, extreme creativity and don't hold back.
Edited by: Miles Boothe
Submission Period: 2/1/15 through 8/1/15
Reading Period: 8/2/15 through 10/2/15
Acceptances will be announced 10/2/15
Tentative Publication Date: Holidays 2015
Payment: $25.00 and electronic copy of the book upon publication.
Word Limits: 2000 to 8000 words. Please query if longer.
Format: Submissions should be .doc (.docx is fine) or .rtf formats. The entire text will be reformatted, so no need to worry about margins, spacing, etc. Please use a standard font.
Genres Accepted: Dark Fiction, Horror, sci-fi.
Reprints Accepted: No
Simultaneous Subs: (submitting to Emby and another press at the same time) can be avoided by requesting an early response.
Multiple Subs: Each author may submit up to 2 stories. Only one story per author will be accepted.
Exclusive Rights: The contract will stipulate 1 year exclusive worldwide print and electronic rights. However, the contract does also state that under certain circumstances, Emby Press will consider granting permission to the author to place the story with additional publications.
Via: Emby Press.
About the Author
Latest Posts
Stuart Conover is a father, husband, published author, blogger, geek, entrepreneur, horror fanatic, and runs a few websites including Horror Tree!