Taking Submissions: Rejected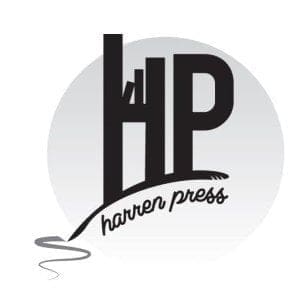 Deadline: June 30th 2014
Payment: $5 and a Digital copy
Submissions Dates: 3/1/14 – 6/30/14
Publication Date: Late 2014 (November-December)
Rejected Overview
 

We, at Harren Press, are hosting a REJECTED anthology! Any short story that you have written, submitted, and been rejected with; we are interested in seeing it and the rejection letter. We are accepting any genre, so feel free to submit anything you have.

 

 

What we ARE looking for: Stories that have been polished by the writer, but for one reason or another were not accepted by the intended publisher.

 

 

What we are NOT looking for: Stories that have obvious reasons for rejection. We do not want stories that are filled with several grammatical and spelling errors. We do not want stories that have no ending, have no plot, and have no character building. Your story should be a complete short story.

 

 

Within this anthology, there will be a forward that discusses the various reasons that stories, even perfectly written stories, can sometimes hit the rejection pile at different presses, small and large. The foward will be written by Brian Woods. Stories will be selected by Brian Woods, Jesse Duckworth, and the Harren Press staff.
Rights
We purchase First Electronic, First Print, and Anthology Rights. Please remember that you can only sell your various "First" rights once. You will only be able to market your accepted story as a reprint, once we have published it, which may limit where you can submit it to in the future, and how much you may be paid for it. Only you can make this business decision for yourself.
1. We are looking for short stories between 2,500-5,500 words.
 

2. We pay $5 for your story and a PDF copy of the anthology. (Author discounts will be addressed at a later point in time)
 

3. Stories are to be submitted to rejected.hp@gmail.com in .doc, standard manuscript format.
4. Your story must be submitted with a rejection letter. We will not accept stories that have not been rejected elsewhere. If you have a story that has not been rejected elsewhere, and you believe it will not be placed anywhere, please query before sending as those can be taken on a case by case scenario.

Note – We will black out publisher name and information. We want to ensure that these stories have indeed been rejected.
Via: Harren Press.
About the Author
Latest Posts
Stuart Conover is a father, husband, published author, blogger, geek, entrepreneur, horror fanatic, and runs a few websites including Horror Tree!