Taking Submissions: Madame Gray's Graveyard of Blood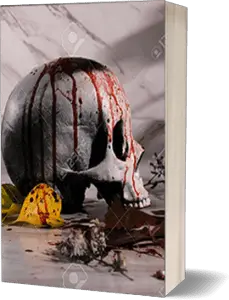 Deadline: August 1st, 2023
Payment: $5
Theme: Graveyard-themed Horror
Madame Gray is excited to announce a call for graveyard-themed submissions for her new anthology, Madame Gray's Graveyard of Blood!
Open to all subgenres of horror, as long as the story takes place in, or is connected in some way to a cemetery. The more ghoulish, the better! The scarier, the merrier! And a bit of gallows humor is always welcome, but not required.
Well-written tales that are off the beaten path with a twist ending stand the best chance of getting accepted.
Compiled and edited by Gerri R. Gray (Madame Gray's Poe-Pourri of Terror, Toilet Zone 2 & 3) and published by Hellbound Books, this anthology (the fourth in the popular Madame Gray series) is open to undiscovered writers and established voices alike.
Stories must be original and previously unpublished. Multiple and simultaneous submissions are fine, but please let us know straight away if your story is accepted elsewhere. No poetry or flash fiction, please. Payment is $5.00 plus a free contributors copy (ebook).
PLEASE read and adhere to our submission guidelines… 
* Word format saved in .doc, or .docx
* 12 pt times new roman
* Double spaced
* Absolutely NO extra lines between paragraphs!
* 2.5K – 8K word count
* Write 'GRAVEYARD' along with your name and story title in the header of your email
*The body of your submission email will be considered the cover letter.
* The submission documents are to be separated and Word (.doc or .docx) documents are to be attached to your submission email.
To submit, email your polished story to [email protected]
– Make sure that you check your mss for grammar and punctuation, use our guidelines to help you:
DOWNLOAD YOUR HBB GUIDE TO GRAMMAR HERE (PDF)
Deadline: Aug 1st, 2023
NO REPRINTS – ORIGINAL UNPUBLISHED WORKS ONLY
Capped at 120K words in total.
Via: Hellbound Books Publishing.
About the Author
Latest Posts
Stuart Conover is a father, husband, published author, blogger, geek, entrepreneur, horror fanatic, and runs a few websites including Horror Tree!